Local Musician Hosts Virtual Concert to Help Restaurants, Health Care Workers, First Responders
Submitted by Patti Verbanas
Contributions to FLAG can be made through Pay Pal at https://www.paypal.me/FLAGSOMERVILLE

On April 18, Somerville musician David Dedrick will host a virtual fundraising concert to benefit FLAG (Front Line Appreciation Group) of Somerville, which purchases meals from county restaurants to deliver to health care workers at Robert Wood Johnson University Hospital–Somerset and first responders.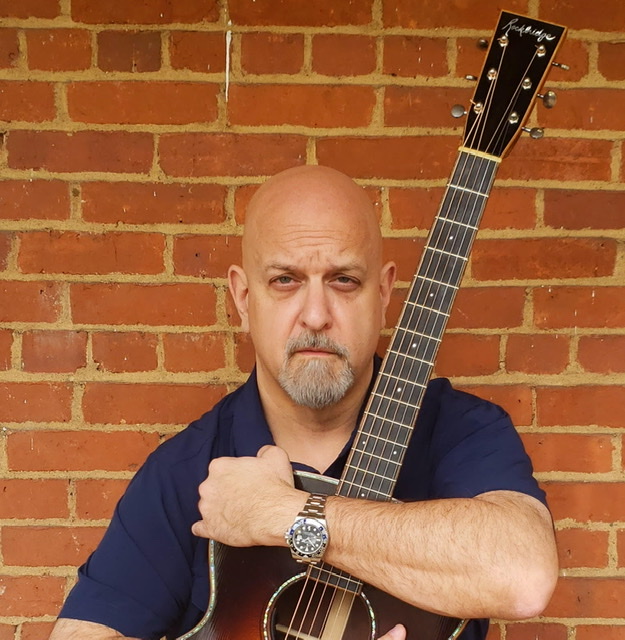 Viewers can tune in to watch "Sing for Their Supper" at 8 p.m. on the FLAG Facebook page.
"We are encouraging people to log on to the FLAG of Somerville Facebook page and then host watch parties on their own Facebook pages and invite their friends across the country to watch as well. The more people watching, the more money we can raise for this great organization," says Dedrick, a professional musician who plays at wineries around the state as part of the guitar-based duo "Bob N Dave," with Bob Daley.
"I'll be playing all the songs that people know and love from the '60s through today — but be warned that I like to throw in curveballs," he says. "So, expect to hear typical classic rock from the Allman Brothers, Crosby, Stills & Nash and Jim Croce but then suddenly you might hear something from Taylor Swift or even 'It's Raining Men.' And I'll be taking requests."
The mission of FLAG of Somerville, which was launched by residents Shawn Temple and Irene Caldararo, is to raise money through donations to purchase breakfasts, lunches and dinners from area restaurants to deliver to medical personnel at the hospital and first responders in Somerville. "This is a great way for us to come together as a community, to share our time, talents and resources, to help restaurants that are struggling during this time and the people on the front line," said Temple. "Having artists donating their talent to further this cause and give people a way to celebrate together adds a beautiful other dimension to the work we are doing."
FLAG solicits donations online on its Facebook page and by word of month to underwrite the expense of the prepared meals. To date, it has raised close to $8,000 and has purchased about 1,000 meals, spending about $4,000 so far from restaurants in Somerville, Bridgewater, Branchburg, Raritan, South Bound Brook and Hillsborough. It is increasing its outreach to new restaurants every week.
"The restaurants are hidden victims in this crisis. Their businesses thrive on local support. The community is a sense of family. Being able to help them out is a tremendous boost for these small-business owners and their employees," Dedrick says. "People appreciate the heroic service being given by health care workers and FLAG gives them a way to show that appreciation while boosting the local economy."
Contributions to FLAG can be made through Pay Pal at https://www.paypal.me/FLAGSOMERVILLE
Interested in becoming a Content Provider Sign up Here

Submit your Somerville New Jersey Event, News, or Announcements Here

Somerville Cover

Facebook | Instagram | YouTube
Supporting the local talented, artistic, entrepreneurial, and enthusiastic community, in and Around
By accepting you will be accessing a service provided by a third-party external to https://www.somervillecover.com/