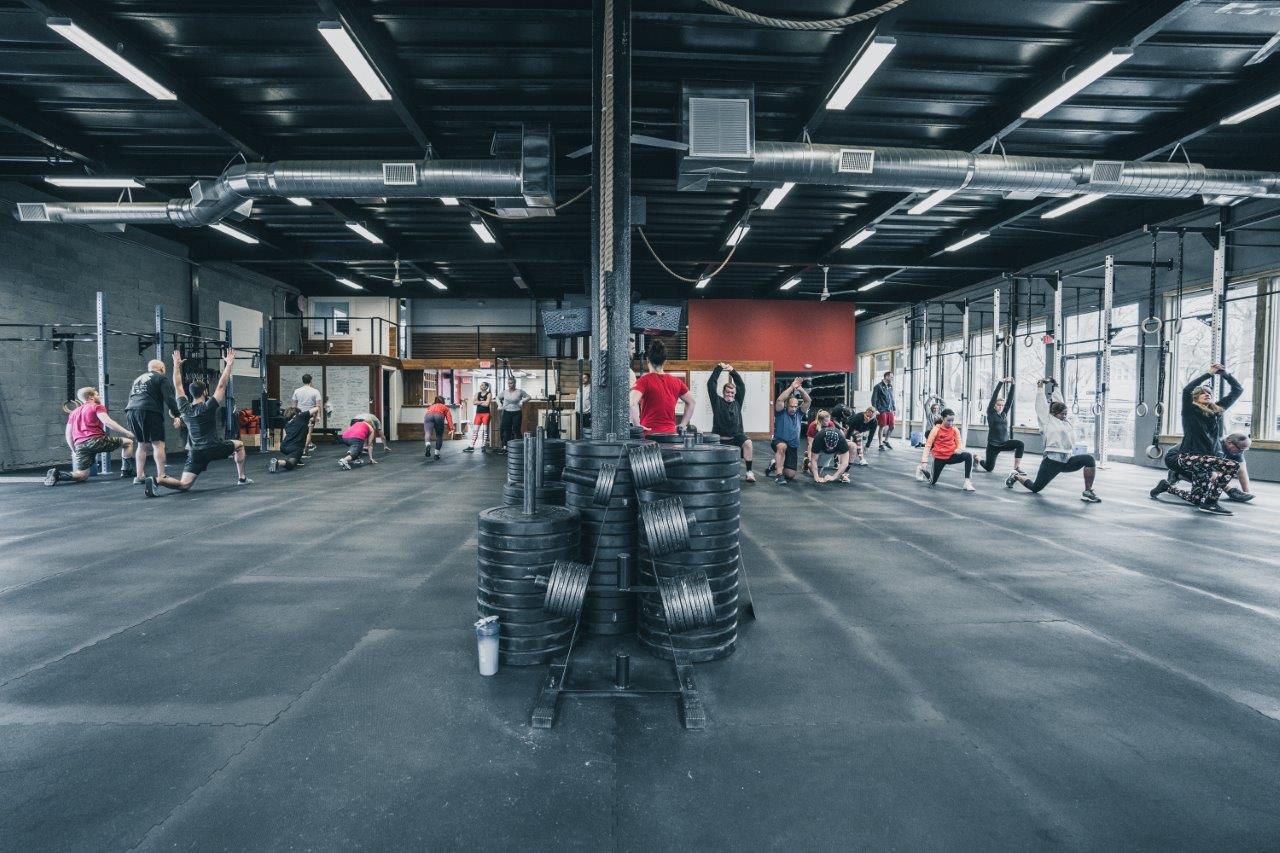 With the new year ahead of us, Fortitude Fitness & CrossFit (in Raritan on Rt 28 just off the 206/202 circle), is looking to make our Somerville / Raritan community healthier and more active.
"The Fort", its natural nickname, has announced its IGNITE program, kicking off Feb 1, a specifically designed three-month fitness program intended to get people off the couch and kick start them into a routine of consistent, self-motivated activity. IGNITE progresses through three stages of fitness activity, including varying degrees of aerobic endurance, functional cross training, and strength training in a supportive, community-based class environment. Participants also receive one-on-one goal and skill sessions, educational seminars, and free swag. The goal is to enable people to develop the self-will and fitness acumen to make "working out" a go-forward priority. At the end of IGNITE, participants will be immersed in a community of like-minded, supportive, social individuals that congregate around excellent coaching in the most modern, effective gym in town. Additional information is available at www.fort.fit, via email to This email address is being protected from spambots. You need JavaScript enabled to view it. , or in person at their facility at 201 West End Avenue, Raritan.
To learn more about Fortitude Fitness and the IGNITE program, we stopped by and spoke with Head Coach Shaun Kneafsey.
Didn't this used to be the Somerset Lawn and Garden Center?
Yes, good memory. We completely renovated the building when we launched Fortitude Fitness this past April, while keeping its industrial feel by repurposing old hard wood and heat pipe found in the building. We encourage folks to come check it out. You can see pictures on our website www.fort.fit.
Functional fitness style gyms have a reputation of being rugged and dirty. Is yours different?
Ha! For sure. When my partner and I decided to open a gym, we both agreed that it had to be the most clean, modern, high-end facility that would stand out as one of the best in the country. To that end, we bought top-of-the-line equipment from Rogue, installed high-end shower and bathroom facilities, completely changed the energy system to allow for efficient heat and AC, and are manically focused on keeping our new gym sparkling clean and sanitary.
CrossFit has a reputation for being too intense for the masses. How do you respond to that?