How A Somerville Restaurant Almost Wasn't A Somerville Restaurant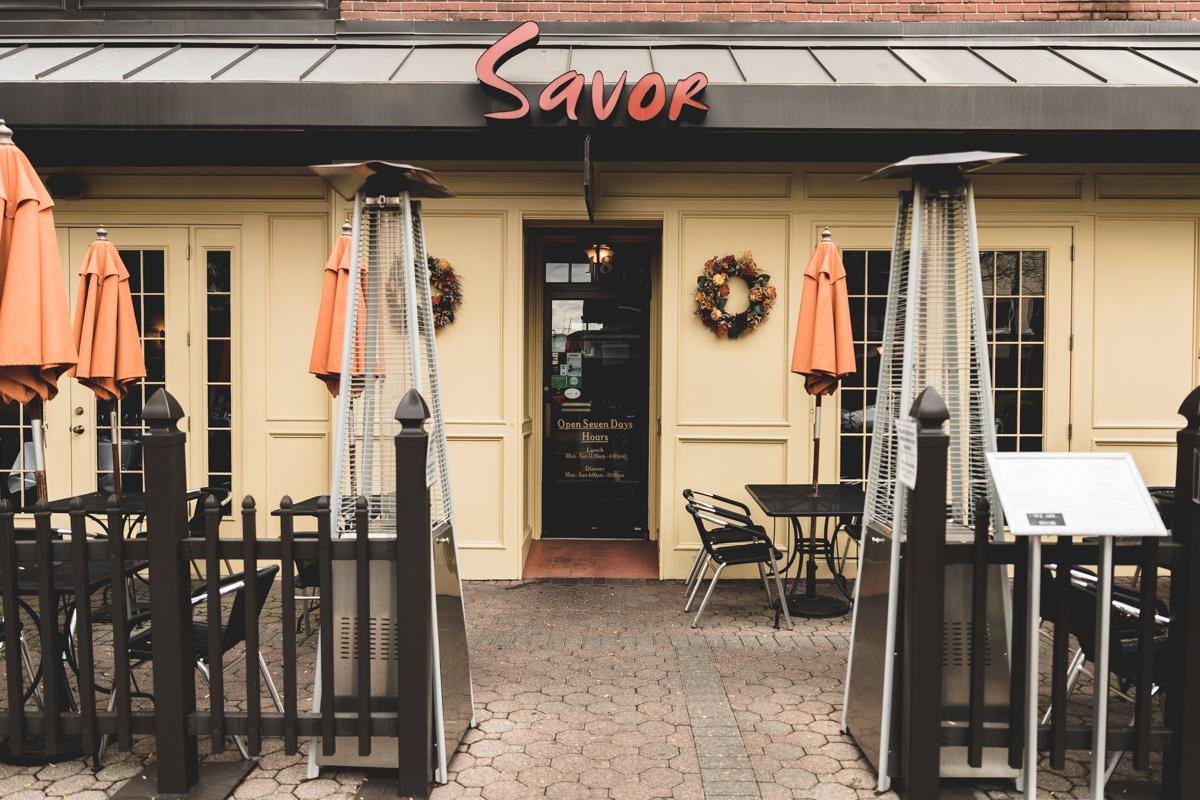 By- Tom Kubrak @tomkubrak
---
Starting this restaurant was not going to be easy. They didn't even have a place yet for starters, but it was time and the owner was ready. Ready to find the place and make his vision a reality.
The moment came. The place was found but they still had to close this deal to make the food they wanted to put out there.
"We had a meeting with them. I gave a deposit to them on Tuesday. The only thing was that he had a business trip to China for three weeks." The owner Robert Petix explained.
It's the 'land of uncertainty.' You don't really know if it's going to happen. You have to rely on your faith in what you want to happen, but the waiting game can be draining.
It was not a question of 'if' this new restaurant was going to open but where? Was it going to happen at the location they found in Somerville?
"He assured me that he wanted us to be in this location. I gave him a deposit for it."
It was now a waiting game to close on the deal. The vision of making the food that he wanted to and the things he wanted his people to eat was going to have to wait.
And wait they did, as other people were still looking at the place.
"There were probably like ten or twelve people looking at this restaurant to open a restaurant and I wasn't the first but he ended up choosing me."
The journey was just starting though. If you think that's hard, the process after you sign the lease is a whole other story.
"When you're opening a restaurant it's really a marathon. It's like three marathons back to back to back."
SOMERVILLE
But why Somerville? Having worked at a family restaurant in Somerville for a long time and going to Immaculata High School, he was very familiar with the area and just felt that it was the right area to continue building.
After looking at places in a few other towns it was just decided that the best thing was to start the restaurant here in Somerville. They knew the people and the people still wanted their food. This would allow them to learn from past mistakes they made in this town to give them exactly what they want.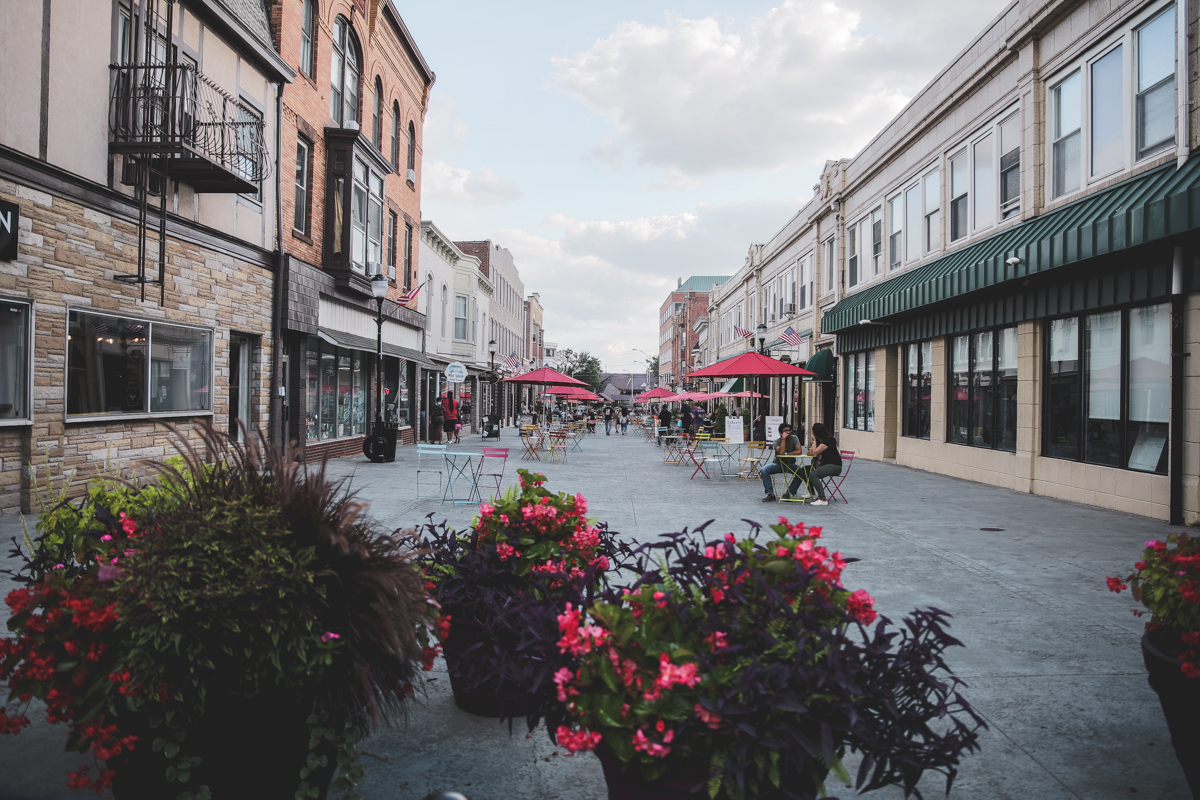 "We were actually looking at different areas of Somerset county but being in Somerville for so long I wanted to stay here actually. Then I ended up seeing a couple business' that went vacant."
So they found the spot they wanted and after finishing the tumultuous waiting process with the landlord and officially sign the lease, they were finally able to start the process of building their vision. Once getting the keys of the old Argentinian Restaurant that used to occupy the space, the work began quickly.
Building The Restaurant
"The most challenging was orchestrating the contracting and the painters I never had any experience doing that."
There were sometimes where the contractors were all in the same spot trying to get the work they wanted to get done because the scheduling didn't sync up exactly right, but somehow or another, the restaurant was opened in, what could be, a record timing here in this town.
Signing the lease on May 1st they opened the restaurant on Aug 13th of 2013.
The Environment
Before even taking a step into this restaurant you can just feel that something is different about it. Part of that feeling may come from walking past the flames of the torches out front, that are just so eye appealing that you have to stop and see it up close when you walk by and decide to go to this restaurant in, Downtown Somerville New Jersey.
The propane torches as they're known in some online catalogues or "The Torches of Somerville" greet you with their 2-3 feet high flames, beginning your culinary experience at Savor.
When you walk in you hear the sound of the tranquil but upbeat playlist called "Chill" on Satellite Radio that is playing throughout the restaurant. It gives the restaurant a unique vibe and motion that prepares you for the unique dining experience you're about to have.
At the helm of the kitchen is Julian, who has been with Savor from the beginning and makes sure all the dishes come out to his liking. Robert's been in the industry for over thirty years and worked tirelessly with his team to come up with the right menu for the place.
"I started from the bottom dishwasher, pots and pans, prep work, cooked for a while, waitered, bussed tables, bartended, hosted, and then manager."
Knowing all of the aspects of the business it gave him an edge when he decided to start Savor.
Decor
As you get escorted to your table by the host/hostess just take a look around. You may notice the beautiful city pictures that are covering all of the walls and old exposed red brick.
At first glance, being that Savor is in Somerville and in the greater New York City area you think that all of the pictures are from New York but looking at it again you notice all of the other cities that are out there too. Including, Las Vegas, Seattle, and St. Louis amongst a few that are included with the many great pictures of New York City.
With a dining room that seats over seventy people and then another room that is specifically designed for private events they easily can sit over a hundred guests in their restaurant for whatever private gathering is on your mind.
Private Events
It's a place that specializes in private events. Whether that's your engagement party, retirement party, or just any party.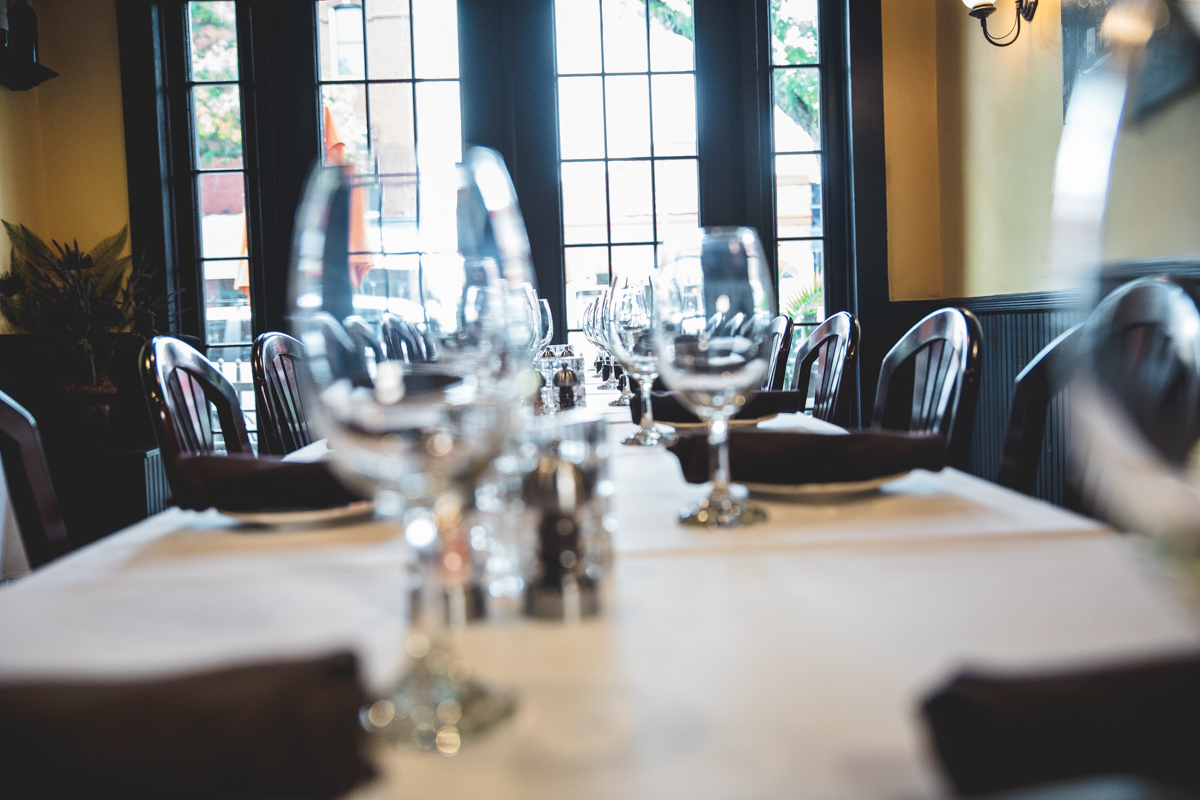 For your occasion, bring in your favorite bottle of wine or beer too, as Savor is BYOB.
Lunch Time
Learning from past experiences in the restaurant business, the owner felt that he was in the right location and decided to open up the restaurant business for lunch. They designed a specific menu for the lunch crowd and have great portion sizes so you can continue on with your hectic day with great energy.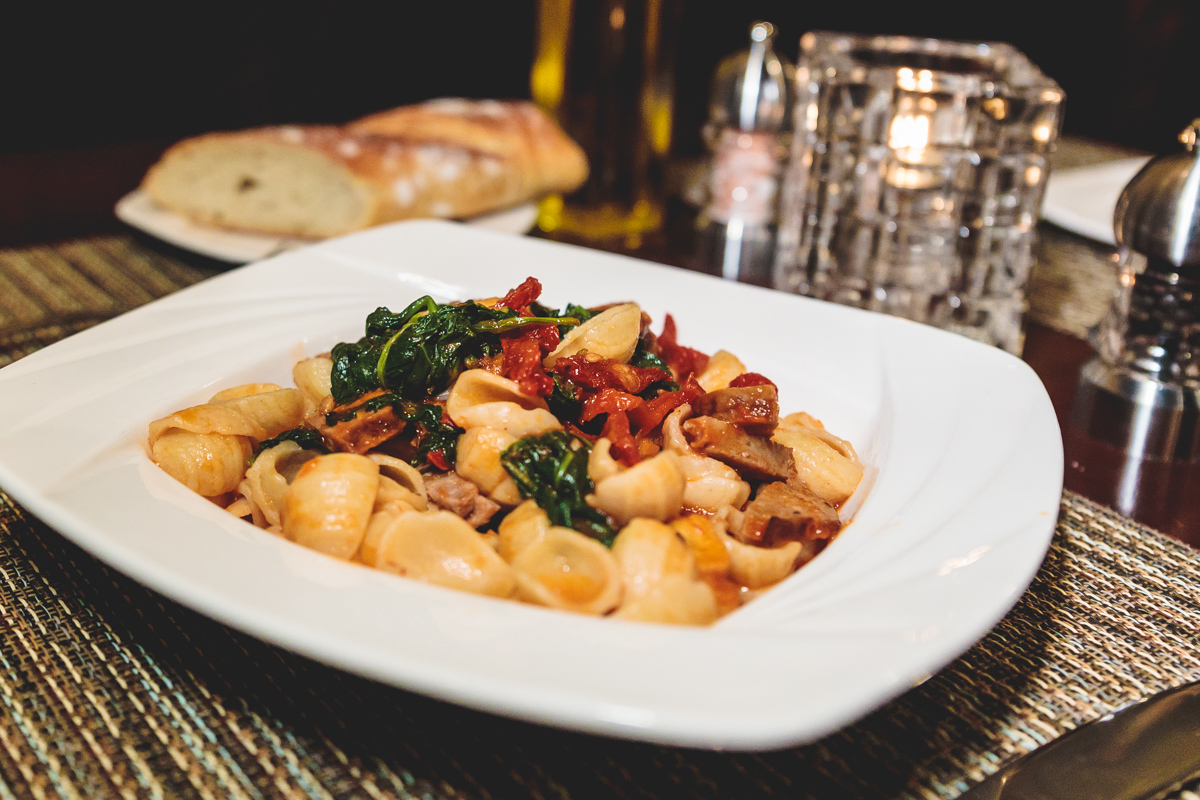 Fresh - Local - From Scratch
With the owner being from the area and knowing what New Jersey has to offer they do their best to get their products from the local farms, to not only support the local farms, but to add an excellent fresh element to each and every one of their hand crafted dishes.
Speaking of fresh too! They don't freeze anything and make their meals within a few days of when each delivery arrives to their store. They continue to pride themselves on the freshness of each one of their dishes.
They also do something very unique, and even went the extra mile, literally, and got a special machine for their house made…
Pasta!
They do homemade pasta daily, and specialize in their Italian cooking styles but, like the walls on the restaurant, they create multiple different types of food.
"We do steer toward Italian with the cooking techniques, the homemade pasta but we have lamb chop, pork chop, prime steaks and fresh seafood." etc.
Dinner is Here!
Coming for dinner, just be ready, because you're in for an experience. With a small experienced staff to cater to the whole restaurant they have a small house menu and a daily special menu.
So just ask. It's not just about their unique cuisine though.
"Having friendly service is just as important."
Wait… Desert too?
You're in for a treat. Yes literally and metaphorically. So save some room and don't expect to get a menu for this event. Just keep your eyes open after the main course because you'll see your server coming around the corner any second with the days deserts being carried over on a wonderfully displayed tray. Or if you don't see it, just prepare yourself for an elegant display of mouthwatering deserts to be presented in front of your eyes. If you're more of a coffee or espresso person, they import that from Italy too, so give it a whirl.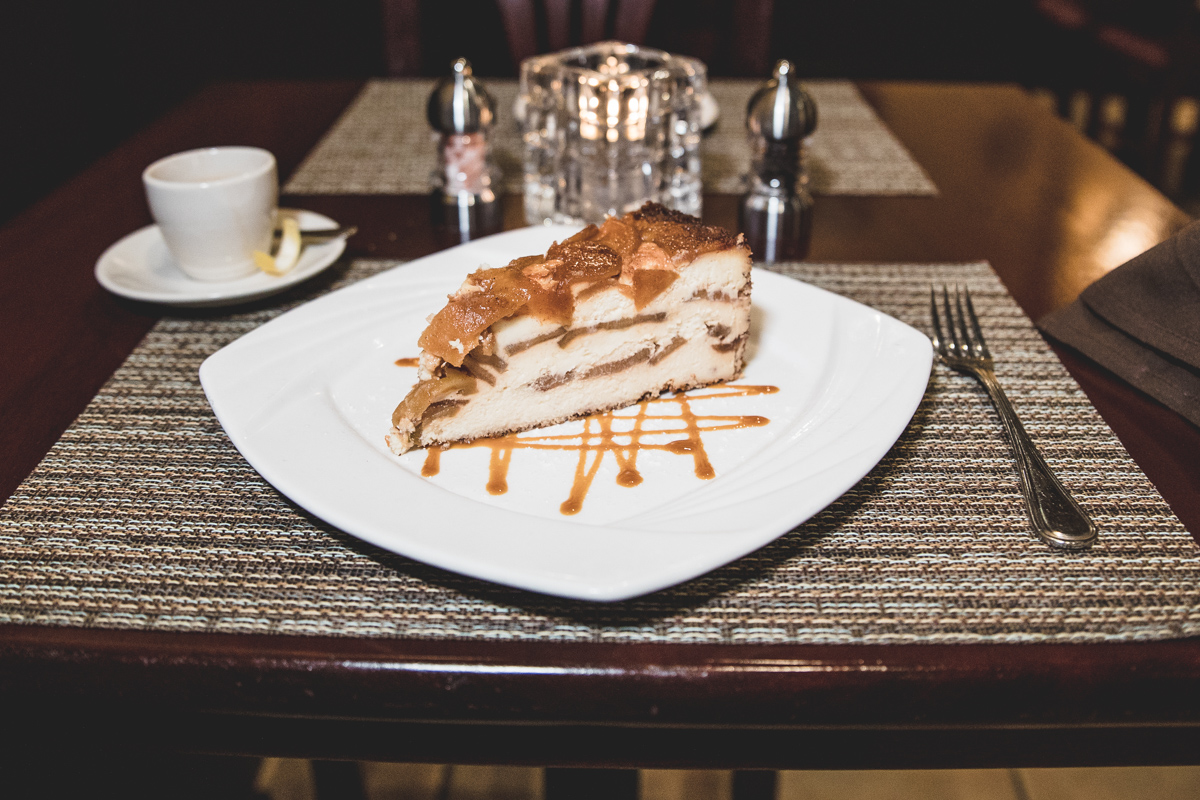 Burnout- 1 Day Off
You may have gotten out of Savor with an amazing experience, but for the servers, cooks and other staff this is their part time or full time job, so it can drain you out. Knowing that the restaurant business can be grueling and taxing on the body and mind the owner makes sure his team is well rested giving each one of them a day off and the ability to take rests when they want too.
"If you're here working seven days a week you're kind of, not by any fault, but you're attention to detail might be off, and you need that. You need everyone being at their best."
It shows in the quality and consistency of their food too.
They have a culture they live by here too, to remind themselves of what they want to put out every day.
The Culture
"Quality, consistency and family." said Lisa Petix
It's those three words that they "consistently" remind themselves of when they go into the restaurant. It keeps people wanting to come back because they, not only had a good meal, but an unforgettable experience.
The family element is crucial to keeping this place moving in the right direction.
"You have to have some kind of rhythm and sanity together otherwise it makes the day that much longer." -Robert Petix
The Creation of The Name
Wait a second what about this name? How did they come up with it?
How do you come up with a name of a restaurant? There's many different process' you can use, but they went right to the source of why they even have a restaurant in the first place.
"Pull your customer base. You might think it's a great name but..." -Robert Petix
Robert also went around to his team members and asked their opinion and they finally came to the conclusion that Savor was the best fit.
Take some extra time to do it right and get the right name and logo that your looking for.
"We wanted to come up with a unique and memorable logo."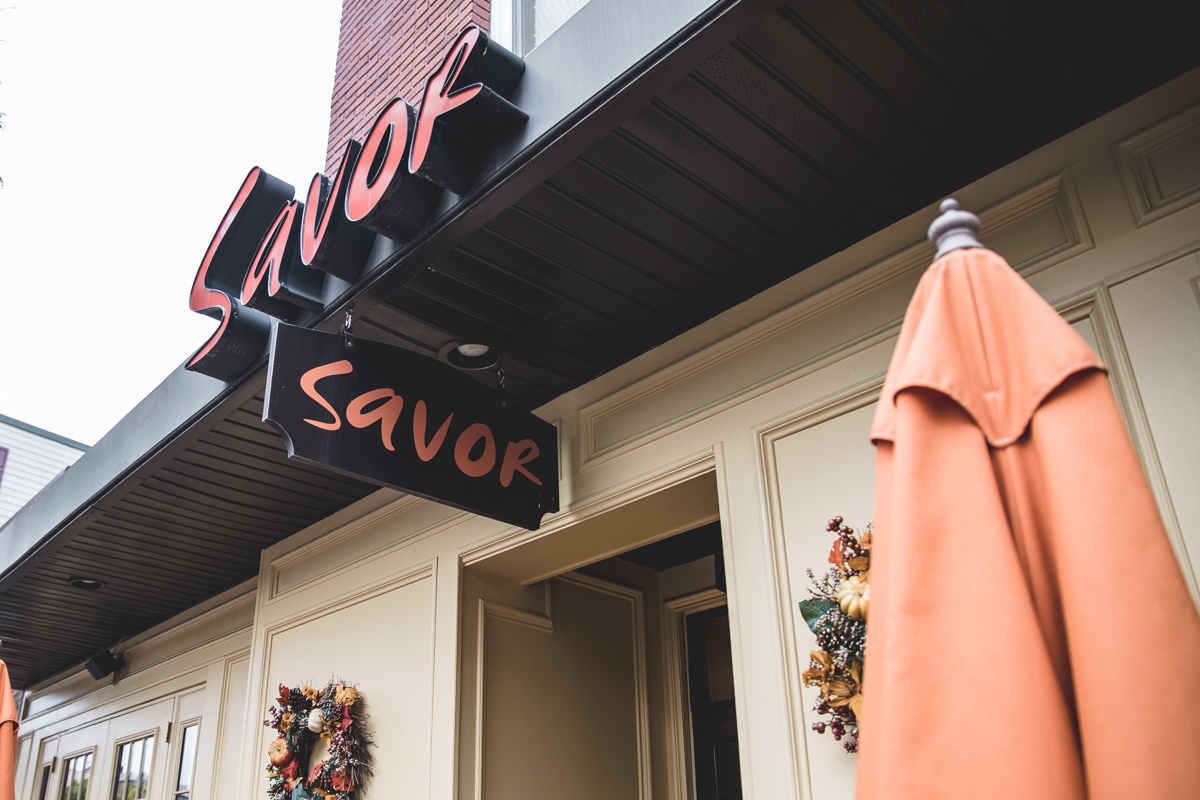 Sometimes it takes a couple extra swings to get what you're looking for but at the end of the day do it right and you'll not have to worry about the hassles that will come up in the future that might take you down if you didn't do it right in the first place.
Put those extra hours in and the ending product will be magnificent. You and your customers will be able to enjoy everything that's apart of your business that much more.
By- Tom Kubrak @tomkubrak
Email- This email address is being protected from spambots. You need JavaScript enabled to view it.
Photos by Erik Renninger @erikrenninger
Email - This email address is being protected from spambots. You need JavaScript enabled to view it.
--
Check out more of Tom's work on his website www.readyaction.blog that features his and other writers thoughts on lifestyle and business.
By accepting you will be accessing a service provided by a third-party external to https://www.somervillecover.com/