Somerville for the Holidays
Article by Michael Mizov @mikemizov
Photos and Video by Erik Renninger @erikrenninger
There's nothing like celebrating the holidays in a small town, and Somerville is no exception. From the decorations in store windows to the seasonal flair on all the streetlights, the holiday season is alive with lights, activities, and a ton of events. Seriously, you're going to be busy.
For those of you that want to feel like you're literally running around for the holidays the 4th annual Somerville 5k Turkey Trot kicks off the holiday weekend of activities starting 9AM on Thanksgiving Day. After you've counteracted all that running with your Thanksgiving dinner, and you've braved the masses for Black Friday shopping, Somerville comes to life with its first event of the Christmas season, Small Business Saturday and the Holiday Jubilee on November 30th.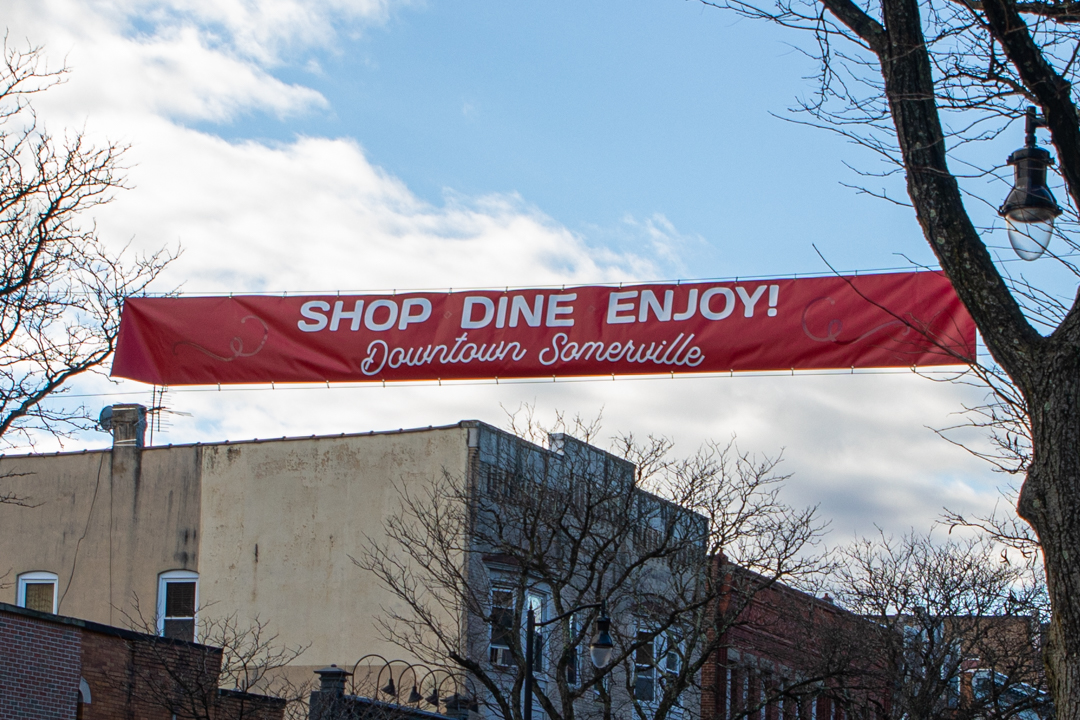 All through the day stores downtown will be running deals and giveaways, so be sure to do the full Main Street loop. After a full day of retail therapy, the Holiday Jubilee starts at 5pm on Division Street. Make your way over and claim a spot with a nice view for the tree lighting ceremony, as performed by Santa himself. There will be musical acts through the evening, ice carvings, carolers, Disney's Frozen characters, carriage rides starting at the Giardina Walkway (between Kumo and 75 West Salon), photos with Santa and a performance by the Jersey Harmony Chorus at the United Reformed Church, and best of all, 4 free hot chocolate stations! A new addition this year will be six igloos on Division Street that, provided they meet with Borough approval, will be up by the 30th.. They will provide a small respite from the icy chill in the air where you can take as seat, enjoy the festivities, and drink your hot chocolate.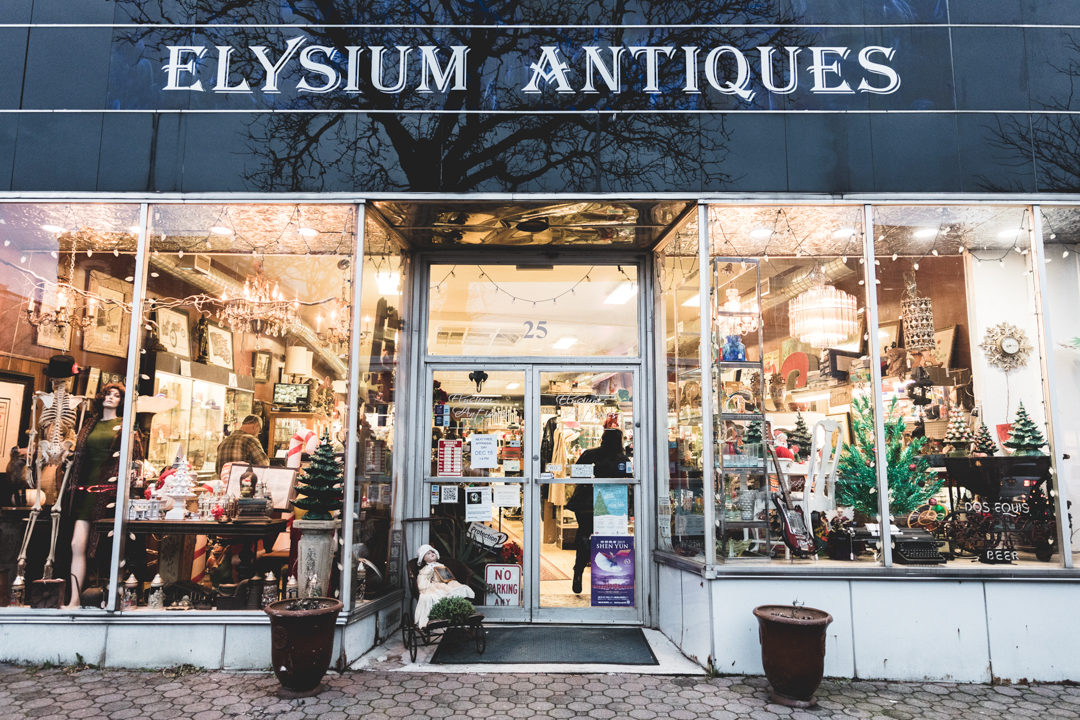 Small Business Saturday then gives way to Sustainable Sunday, wherein all the antique and consignment stores will be offering special deals on that special something for someone that appreciates a vintage present. A full loop of all the stores will include Revive, Good As New, Back Home Again, Gallery on Main, Elysium Antiques, Thrifts & Gifts, New Start Consignments, Incogneeto Vintage, and Living in the Past. Start from one end of town and work your way around as these stores are peppered from one end to the other with a lot to see.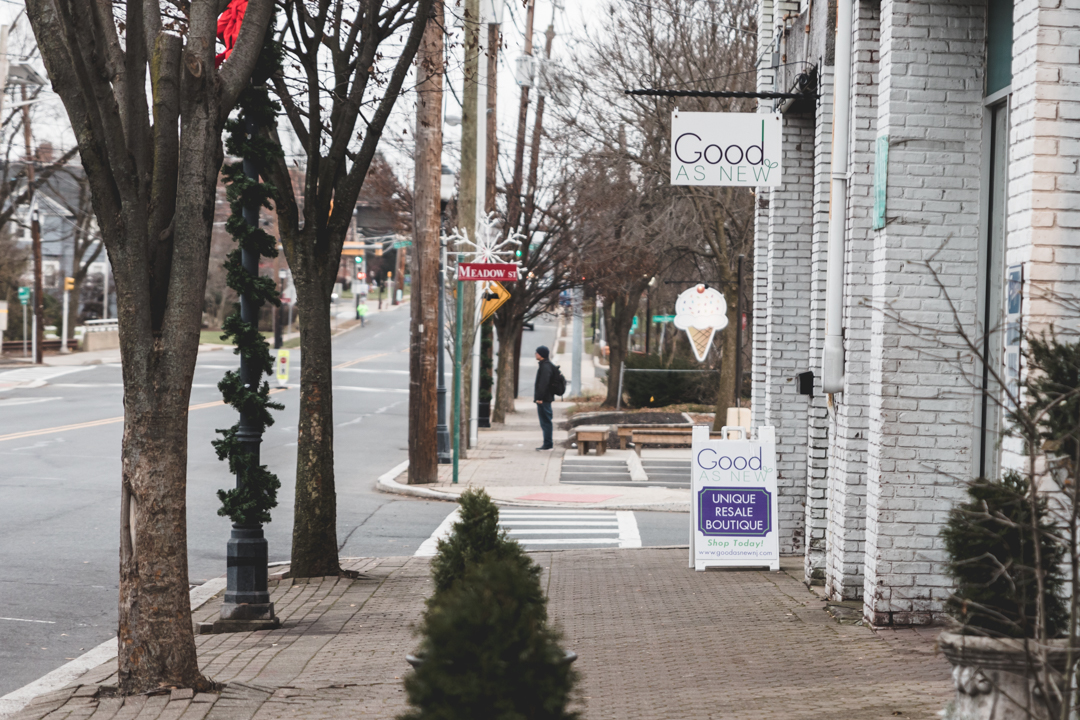 After doing half a dozen loops through town over the long weekend, take a few days to yourself and then prepare to come out again on December 7th and 8th for the Arts on Division Holiday Art Show, running both days from Noon-6pm. With over fifteen artists participating there will be jewelry, ornaments, paintings, ceramics, tapestries, and a lot of other unique and fun potential gifts to view. Even though it's called Arts of Division this event will actually be held at 190 West Main St, the site of the former Melting Pot restaurant. Potential for melted cheese at this event? Moderate.
As soon as the art show ends at 6pm on December 7th the Holiday Lights Parade is scheduled to start. Running down Main Street and around town will be various fire, rescue, and police department from around the state that will convene to show off their decorated vehicles. Prizes will be given out not only to the parade participants but also to the best decorated businesses and houses along the route.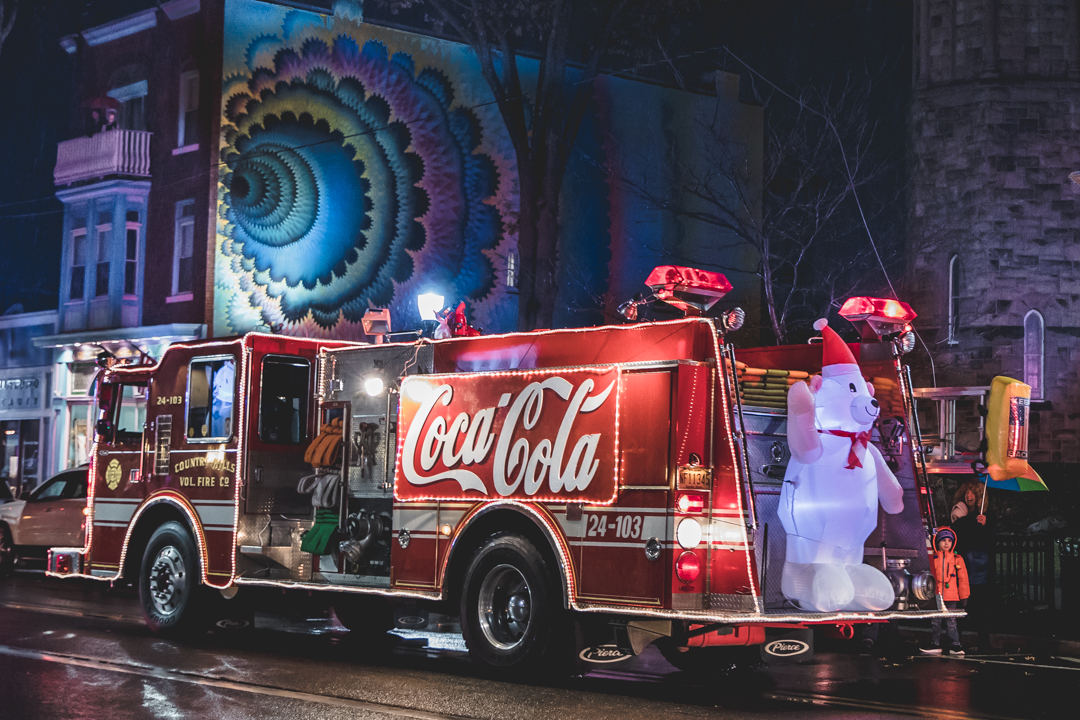 If you'd like to split up your holiday purchases with some good food and drink the Somerville Food Tour with Beyond the Plate Food Tours will be on December 8th from 2-5pm . This ticketed event that will run you $89 will be stopping at King Tut, Project PUB, Division Café, and Village Brew Company. All food and select beverage pairings, along with snacks from Blue Sheep Bake Shop, are included in the ticket cost along with a narration by your tour guide.
For those that enjoy a little DIY fun, the Somerville Library will be hosting a Holiday Paper Craft event to make some ornaments on December 9th, all supplies will be provided. Then on December 13th, pop over to Pinot's Palette to create the Nightmare Christmas Tree, and complete your self-made holiday décor.
The following Saturday, December 14th, is all about finding your center and then going off-kilter. Start your afternoon with the unique Detox & Retox event sponsored by Bodhi Breathe and Project Pub. A 60 minute yoga flow leads into a mindful meditation beer tasting with a flight of the beers of the month. Take a breather and then prepare for the 3rd Annual Holiday Spirits Pub Crawl starting at 8:30PM. Come dressed for the season at the corner of Division as your make your way through Mannion's, Alfonso's, Tapastre, Salted Lime, enjoy drink specials and giveaways throughout, and end the evening with a live DJ at Project PUB.
Of course, if drinking isn't your thing, there will also be the Whitehouse Wind Symphony annual Christmas Concert over at St. John's Church on West High Street that same day. This free holiday concert starts at 3PM and will go through a number of classic Christmas carols that attendees are welcome to sing along with.
The final event before the holiday will be the 20th Anniversary of the Star & Promises Christmas Tour at the United Reformed Church . Guitarist and singer Peter Mayer will perform traditional and original carols for the evening.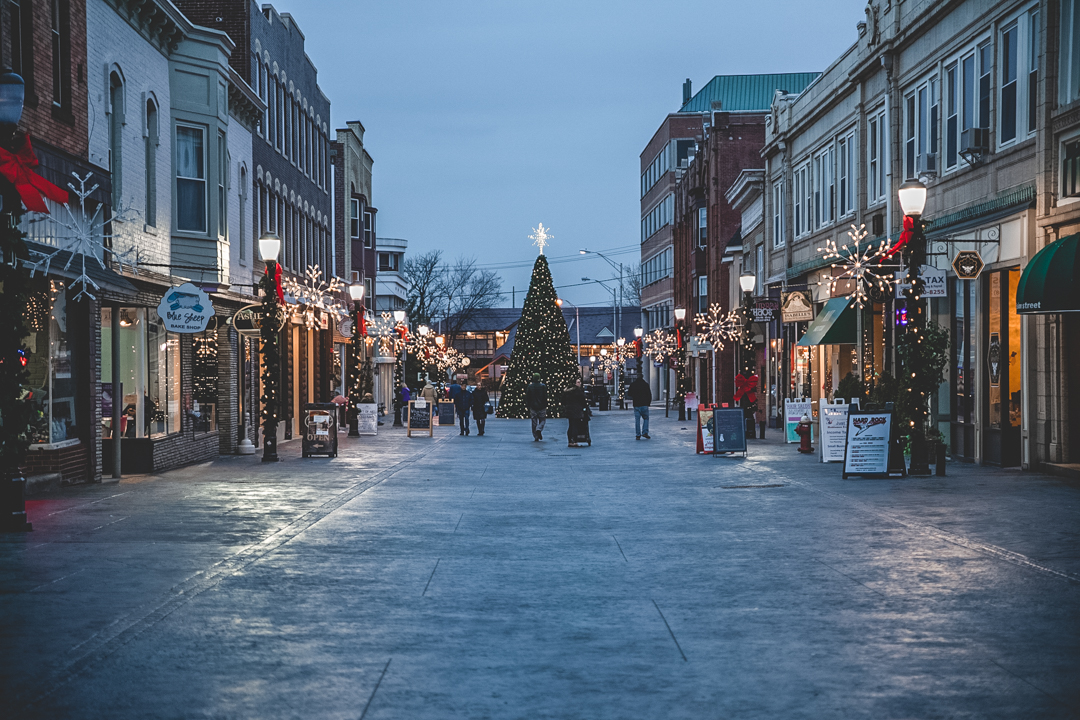 Whew. Happy Thanksgiving, Happy Holidays, Merry Christmas, and enjoy all the action that Somerville has to offer every weekend for the rest of the year!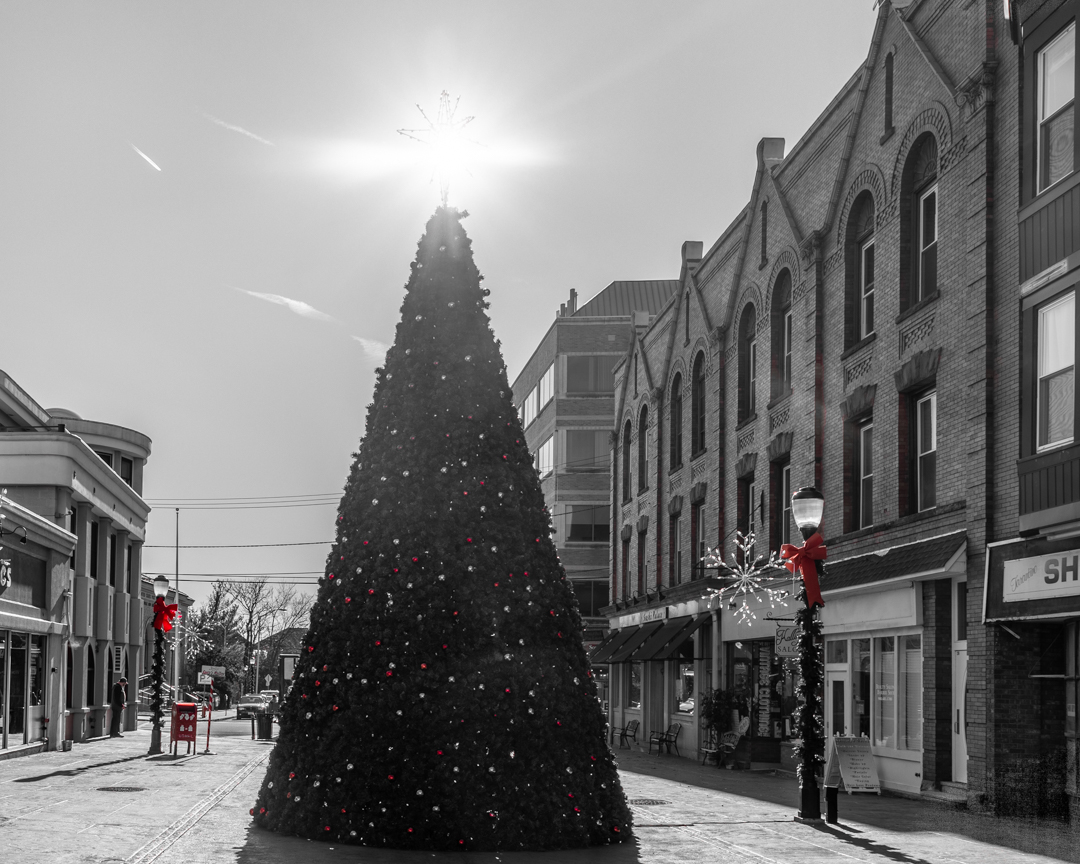 Article by Michael Mizov @mikemizov
Photos and Video by Erik Renninger @erikrenninger
Interested in becoming a Content Provider Sign up Here
Somerville Cover

Facebook | Instagram | YouTube
Supporting the local talented, artistic, entrepreneurial, and enthusiastic community, in and Around
Somerville New Jersey
Reference Terms:
Somerville NJ Holiday Events
City of Somerville NJ
News in Somerville NJ
By accepting you will be accessing a service provided by a third-party external to https://www.somervillecover.com/