Somerville Starlit Cinema Series Kicks Off July 13
SOMERVILLE, N.J., July 7, 2017—This summer, grab your favorite treats and head out to Downtown Somerville to make family memories — or enjoy a romantic date night — watching movies under the stars.
The popular Somerville Starlit Cinema Series turns Division Street in the heart of town into an outdoor theater featuring classics, comedies, and even an Academy Award winner every Thursday night from July 13 to August 17. Shows are appropriate for all ages and start at 8:30 p.m.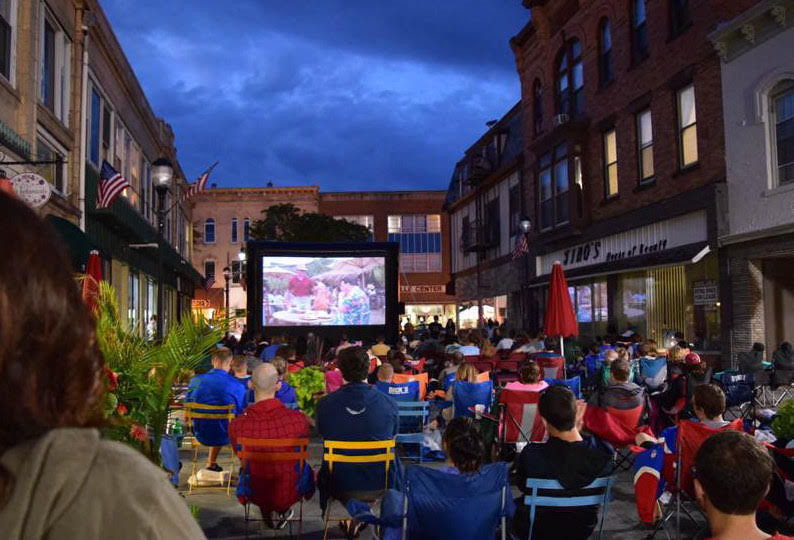 The 2017 schedule:
July 13: "The Sand Lot"
July 20: "Clue"
July 27: "La La Land"
August 3: "How to Train Your Dragon"
August 10: "Spaceballs"
August 17: "What About Bob?"
Now in its sixth year, the Starlit Cinema Series has become a favorite summer destination for area residents, who vote annually for the films they wish to see. Movies are projected on a giant screen with cinema-quality digital projection and a state-of-the-art sound system. Chairs are provided or visitors can bring their own.
Rain dates, if needed, will be scheduled in late August. Cancellations will be announced on the Downtown Somerville Alliance Facebook page.
With close to 50 restaurants and eateries in the downtown area catering to every palate, families and couples can create their own "dinner-and-a-show" night — or grab some snacks to munch on during the screening.
For more information about the Starlit Cinema Series, visit www.downtownsomerville.com.
WHAT:
Somerville Starlit Cinema Series
WHEN:
Every Thursday from July 13 to August 17
8:30 p.m. to 10:30 p.m.
WHERE:
Division Street, Somerville, NJ 08876
FREE EVENT
INFORMATION:
ABOUT THE DOWNTOWN SOMERVILLE ALLIANCE
The Downtown Somerville Alliance (DSA) is dedicated to celebrating the spirited atmosphere of the downtown in all projects impacting the business community. DSA promotes, enhances and revitalizes Somerville's downtown as a thriving commercial district and community-gathering place for residents, shoppers and visitors. For more information about downtown Somerville, visit www.downtownsomerville.com, call 908-541-1600 or follow news on social media at Facebook.com/DowntownSomervilleAlliance.
NEWS RELEASE
Popular Summer Event Features Family Classics to Hollywood Blockbusters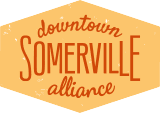 Media Contact: Kelly G. Vanasse
Kelly Communications
Public Relations for Downtown Somerville Alliance
732-469-4518 or This email address is being protected from spambots. You need JavaScript enabled to view it.