Stars and Promises to Somerville, New Jersey
Guitarist and singer-songwriter Peter Mayer of Jimmy Buffett's Coral Reefer Band and the Peter Mayer Group will bring the 20th anniversary of his widely acclaimed Christmas tour, "Stars and Promises," to Somerville, New Jersey on Friday, December 20, 2019 at 7:30 P.M. The concert will take place at United Reformed Church, 100 West Main Street in Somerville, New Jersey. Doors will open at 6:30 P.M.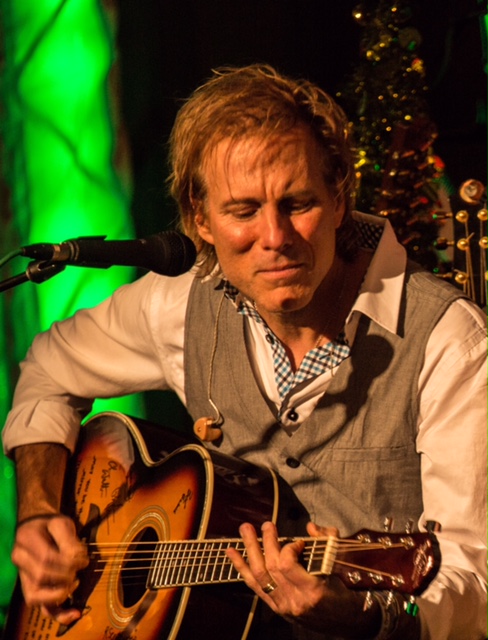 The Somerville High School Chamber Choir will also perform.
Proceeds from the concert will benefit the Somerville Educational Foundation that supports creative & innovative teaching and learning programs by funding grants presented by faculty & students of Somerville, New Jersey Public Schools.
Tickets are $35 each and are available at http://www.tickets.com/events/436198. Information on the "Echoes of The Seasons, A 20th Anniversary Celebration" is available online at www.petermayer.com.
Mayer has released 14 albums under his own name including four Christmas releases: "Stars And Promises," "Stars and Promises Live," "Echoes of The Season" and the most recent "A Junkman's Christmas," which is accompanied by the artist's first published book.
"Echoes of the Seasons - A 20th Anniversary Celebration" features a world-class seven-piece band, including violin, woodwinds, pipes, keyboard, guitar, bass and percussion. All of these instruments will highlight 20 years of melodies that have made the annual tour a holiday staple for family and friends around the country. This unique yuletide celebration both reflects on the years gone by and revels in the holiday spirit and the New Year to come, inspiring fans to call this tour, "A Christmas show like no other".
Interested in becoming a Content Provider Sign up Here
Somerville Cover

Facebook | Instagram | YouTube
Supporting the local talented, artistic, entrepreneurial, and enthusiastic community, in and Around
Somerville NJ Local Events
City of Somerville NJ
By accepting you will be accessing a service provided by a third-party external to https://www.somervillecover.com/