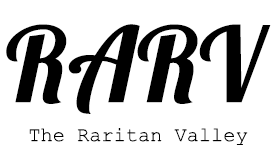 @theraritanvalley
Raritan New Jersey 1950
By- Tom Kubrak
---
"Ahhh when are they going to learn that it's not that easy." Louis , who was a usual here at the bar blurted out as his eyes were glued to the newly installed color tv at the bar, watching a play from a college football game.
It's November 16th, 1950. The air is getting cooler and the light fall jackets are beginning to get turned in for the thicker winter ones. A mild Friday evening in the town of Raritan New Jersey is bringing out a lot of people into the streets for the night. The town is still on a high from what their baseball team did to the Phillies in a sweep of their cross town rivals to take the World Series.
The Yankees. What drove most of the conversation for this bar across the street from The Old Stage-Coach shop.
Their also still in 'The Love Stage' of finally gaining independence from Bridgewater and becoming an official town from the leadership of their Mayor Rocco Miele.
Everything seems like it's going perfect for the growing Italian Community. The town is at an all time high, people are coming together, and old feuds seem to be getting resolved.
Here at The Park Grille or 'Rocco Mieles Bar' is where some of the best things seem to be happening. In the middle of his 3rd year as Mayor, Rocco wanted to surprise his people. Surprise his fellow Yankee fanatics with something that always seems to kick start the weekend.
Arriving around 7pm at the bar, as it began to fill for the Friday evening festivities, two of the most well known Yankees stepped into the bar to say hello to their favorite fan base and fellow Italians.
...
"Hey, I heard there were some Yankee fans in here tonight!?"
The bartender Tank, as they called him saw them first, a legend himself in the town, and said,
"Philly and Joey Bats!"
Hearing their bartender say this the rest of the bar turned around and almost in unison started clapping and cheering uncontrollably. The bar got so loud it vibrated a glass on the edge of one of the tables and caused it to go to the ground crashing. No one seemed to care though.
When the noise finally dialed down, the first voice heard was Louis'
"Congratulations fellas! You guys kicked them Phillies straight out of their drawers." Causing the two Yankees, Phil Rizzuto and Joe Dimaggio to roll over and embrace the man.
"We did the only thing we know how to do for you guys."
"Well listen…" Louis started, ...I know you need to to talk to the man but how about a round of shots for you both and the whole bar. It's on me too fellas. What do you say?"
Looking at each other quickly, it was a no brainer, the two shrugged their shoulders and Phil Rizzuto led the charge,
"Well we can't say no to that! Fill them up Tank!"
And so the cheers started up again, as they started talking to some of the people at the bar. A few drinks later, Rocco came down to snatch up his two old friends from getting to deep into the night.
...
Being a lover of the Yankees and an unofficial scout for the team, scouting out the local talent and sending word over to George Weiss, the General Manager, he developed a great relationship with some of the players, especially the Italian ones. Who fit in perfectly to the Italian community with their frequent visits to chat with the locals.
...
Finally getting out of the excited bar scene downstairs, they headed up the stairs to Rocco's second story apartment on 75 W Somerset St above his bar, to grab some of his wife's infamous cooking.
Quickly running to the fridge, he pulled out a bottle of Champagne.
"Rocco stop, we've had enough of that." Phil exclaimed covering his eyes like he was afraid of it now.
"Gentleman, you don't have to drink it but I do have to pop this to signify this moment. This moment were together after you guys did it again."
Now breaking out a few glasses, just in case, he shook the bottle a little bit, hoping his wife wouldn't see, but she did and gave him the stink eye.
"Here we go boys!"
The bottle popped and shot across the room landing on the back of old couch.
"That sound really never gets old." Dimaggio said defiantly grabbing his glass from Rocco.
"Alright fine you son of a bitch." Rizzuto finally coming to his senses that this was a special moment that required a glass in hand.
"Cheers… to a fine season, tough moments, brotherhood, and more to come."
There, they raised their glasses…
"Wait! Cleo where's your glass at? Get over here. You're part of this too."
Shrugging her shoulders, not trying to argue, but keeping her third eye on the pasta sauce still in the process of finishing up and the meatballs that were just about ready to come out of the oven, she came over to join the scene.
His wife Cleo was making the favorite around town, as she usually did when the boys came around during the off season, and all star time, to catch up with their friend and unofficial scout in New Jersey.
"So what's going on fellas? How are we feeling??
"Couldn't be better friend. Still feeling it to be honest with you." Dimaggio stated, now throwing back the rest of the champagne
Starting to laugh a little bit now, realizing how much they had been celebrating since sweeping the Phillies, he shrugged his shoulders and transitioned to the cheap table wine that Rocco always had in stock.
"So who's this kid Weiss was telling me about last week after the game in the locker room? Is he legit?"
Leaning over his chair was Rizzuto, he took a glance at his teammate but then, looking directly in Rocco's eyes said,
"After us Rocco… it's this kids turn."
Talking about Mickey Mantle of course, who Bill Dickey just called "The Greatest Prospect" he'd scene, the kid who came up from the Midwest who just won the Western Association Batting Title.
Now starting to spin his glass on the table in thought, his wife finally made the official announcement.
"Dinner's ready boys!" In sheer pride and enthusiasm over her work she brought the fresh out of the oven garlic bread to the table, the meatballs, pasta sauce, and spaghetti which had a little of her homemade sauce mixed in to keep the pasta from sticking.
The boys, now awaiting the master chef's orders, were looking at the table with an anxious thrill in their eyes, rivaling the look of excitement they had after winning the championship. They all knew how good it was.
"Alright…" finally sitting down and taking over her apron that had been passed down from her mother and her mother before her.
... dig in!"
So the evening continued with no more talk about baseball. No more talk about the team that was the only thing on everyone's mind throughout the majority of the year. Except…
In this moment, the game was put aside for now. This time was to break bread, and share drinks as friends, brothers and sisters.
A moment... a celebration... and an experience was shared between four individuals that evening above a celebratory bar still high over their Yankees. Their Yankees who brought so much joy to the small, but growing Italian Community in Raritan New Jersey.
"Hey Cleo…" Dimaggio began with a mouthful of food,
"...I'm taking you away from your Husband. You're coming to cook for us in the Clubhouse and replacing that other guy who tries to make a meal as good as this."
Giving him a look of interest, Cleo put down her fork and simply stated.
"Anything to get me away from this nutcase. Where do I sign?"
Each one at the table laughed but Rocco after that one as he returned the favor to his lover with one of his very own stink eyes topped off another bite of his wife's food.
"In your dreams baby." Then topping it off with a wink to his wife of 8 years who was from the city that his team beat just a few weeks ago.
By- Tom Kubrak
Email- This email address is being protected from spambots. You need JavaScript enabled to view it.
SM- @tomkubrak
Stay Informed
When you subscribe to the blog, we will send you an e-mail when there are new updates on the site so you wouldn't miss them.
Comments
No comments made yet. Be the first to submit a comment