Article by Michael Mizov @mikemizov
Photos and Video by Erik Renninger @erikrenninger

If you were to tell someone in 2008 that Somerville would be the hottest location in Somerset County, they'd think you were nuts, but in the past decade the town has entered a golden period, or better yet, a foodie nirvana. People are out walking, eating, shopping, and attending the dozens of events through the year. So much has changed, so many new buildings, the idea of more and more apartments on top of what has already come is a bit much to wrap one's head around. Will Somerville maintain its identity? Can the town accommodate an influx of people? Is anyone going to be able to find parking? The answers to that are yes, yes, and hopefully.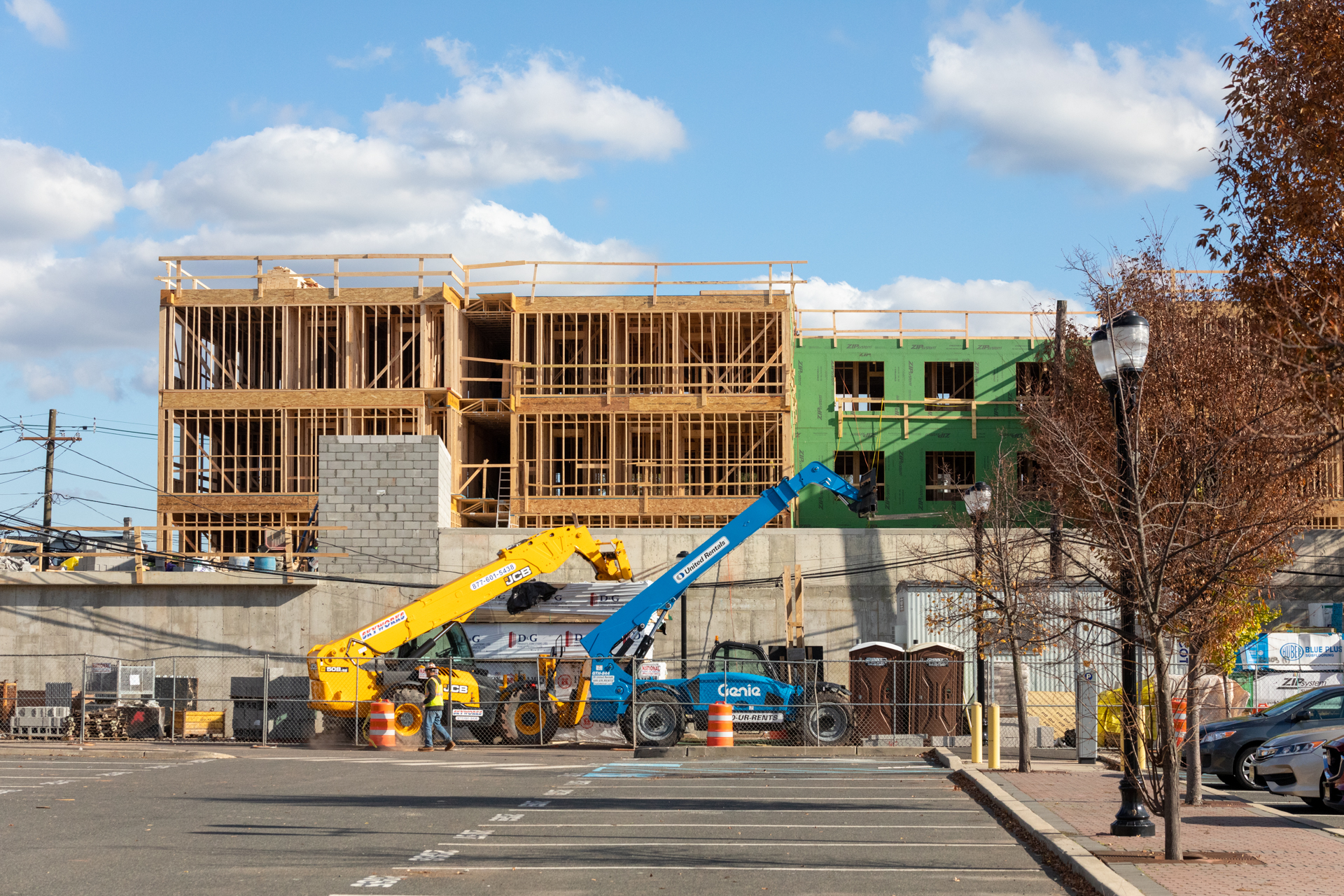 Growing up nearby, Somerville was known for exactly two things: old houses and McDonald's. Its forgotten downtown was circumvented by the highways that surround it and Main Street was shuttered, its lifeblood sucked dry by the gargantuan Bridgewater Commons that opened in 1988. The only store I ever went to growing up was Comic Fortress if I could beg my parents for a ride.
Even so, the recent announcement of a proposed steakhouse and food hall on the corner of Bridge and Main Street has garnered a lot of attention, with cries of "more apartments?" permeating the comments section everywhere I saw it posted. With the sounds of construction echoing through downtown for the past decade the inevitable question always pops up: what exactly is going on around here?
This boom started back in 2009 with the destruction of the Soviet-bloc inspired shopping center that dominated Main Street. Downtown Somerville's erosion began with the construction of the Bridgewater Commons Mall as Americans left downtowns and flocked to malls. Over the years, stores left the structure and replacements were few and far between, the draw of downtown mostly a quick bite to eat when on jury duty. Time marches on and trends change, and as people became less invested in malls, they became more interested in downtowns, citing walk-ability, fresh air, and the mom & pop shop ideal.
In the summer of 2010 the first major downtown project was approved, The Edge at Main, a new apartment building in the middle of downtown, with space for retail and restaurants below 108 apartments and a new Shoprite, to replace the defunct Pathmark. By 2014 construction was complete, with a Starbucks at one end, Wolfgang's Steakhouse at the other, and Shoprite bustling at all hours. Further east on Main Street, a temporary closure of Division Street making it pedestrian only for a time lead to a public consultation that closed it to cars for good, and causing store occupancy to go from 50% to fully leased in a matter of months, with places such as Division Café, Blue Sheep Bake Shop, Retro Classics, Beneath it All, and eventually Cheech's Own opening.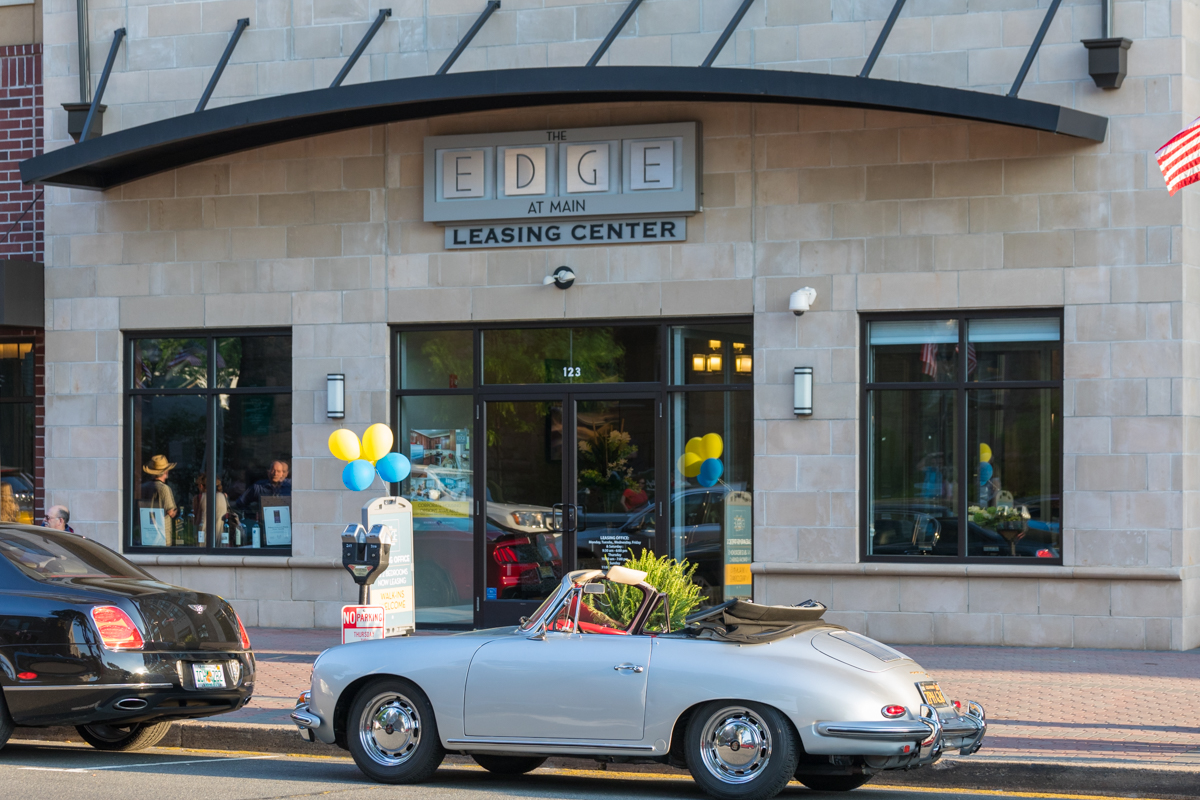 Veteran's Memorial Drive was transformed, with abandoned commercial properties making way for The Cobalt Apartments housing 117 units. A sliver of property on Doughty was transformed into 18 apartments called Six North . The old site of Somerville Aluminum across from the courthouse was razed to make way for the 14 apartment Somerville Commons which is now home to Salted Lime and Turf, Surf, & Earth ). The last project to be completed was the 69-unit Soma, on South Bridge Street, a short walk from the train station.
As buildings were going up, Somerville was becoming a destination, a veritable foodie paradise, and as a result downtown was growing and thriving. Existing buildings got face-lifts, new restaurants such as Kyma , Mike's Courtside Kitchen (formerly Hansel & Griddle), and Seoulville opened. Martino's closed, rebranded, and reopened as De Martino. There are now more things to do up and down the street, with antique stores such as Gallery on Main and Living in the Past joining Elysium Antiques. Pinot's Palette and Ultimate Xscape brought in some activities that you could easily walk to after a dinner out. The unique rotating brewery/restaurant hybrid Project P.U.B. opened by the owners of Tapastre made Somerville a beer destination, with Village Brewing Company cementing that status this year, and now Somerville even has dueling Oktoberfests where everyone wins with two consecutive weekends of craft beer and Bavarian pretzels.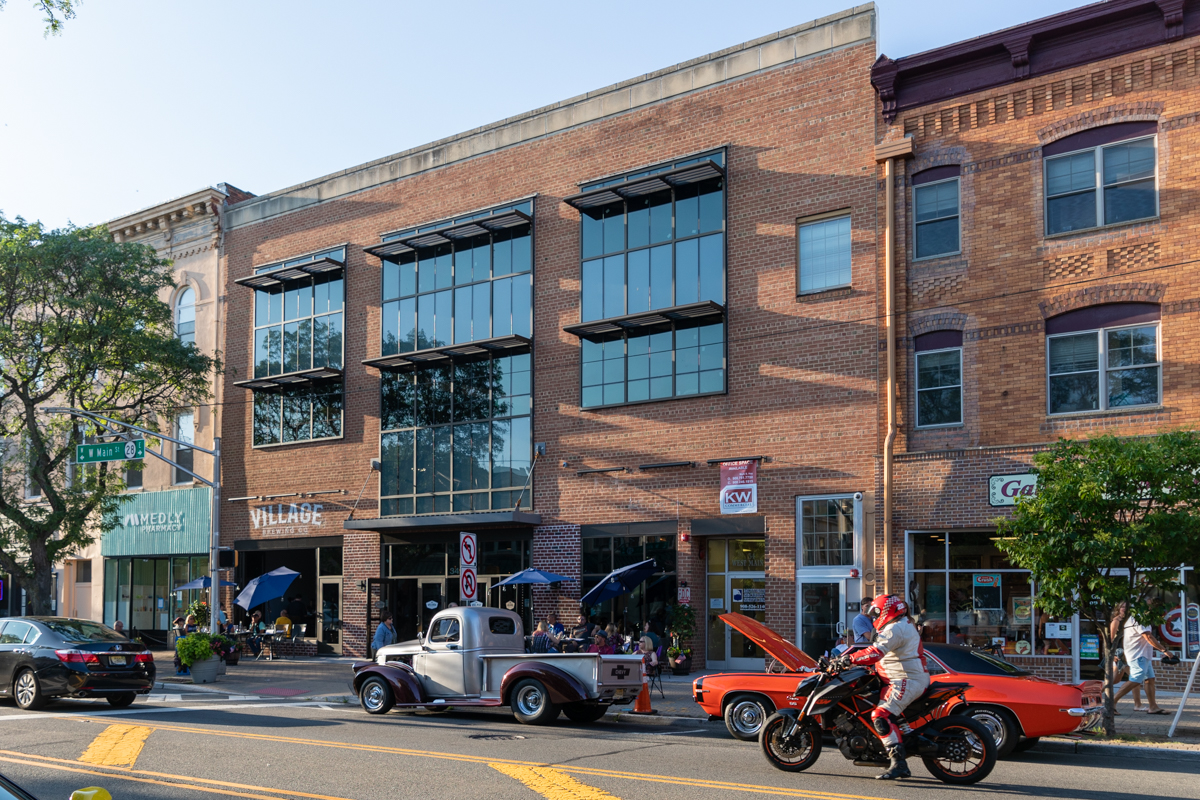 That brings us to today. These completed projects have added 326 apartments to town and by their own admission they're all fully occupied (I checked; I didn't find any availability). Somerville has become a very hot destination, with beautification projects supported by Arts on Division such as the Raymond Brown Mural at Redelico's Paint  and the Jerome Gonzalez Tribute Memorial that went up in September. People are out not just at Friday Night Cruisers but most nights of the week. Verve was voted the best bar in NJ  and to top it all off, even the New York Times chimed in, calling Somerville "A Walkable Suburban Alternative" .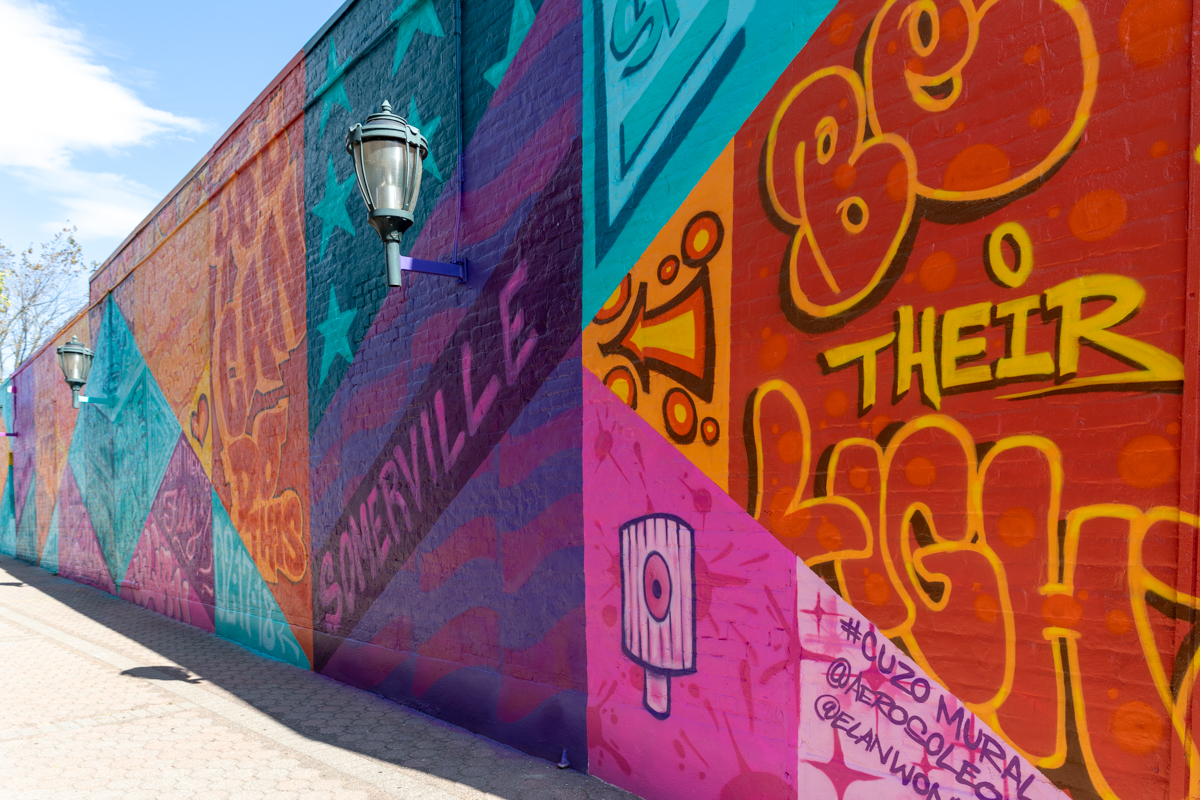 I'm honestly hard pressed to answer what people think they're losing because of this development. As was said in the opening paragraph, once upon a time, there wasn't a reason to go to Somerville. Now you can go out any night of the week (well… maybe not Monday) and find something to entertain you, whether it's a happy hour at one of the new restaurants, or trying to figure out what frame would best fit the piece of art you found in one of the stores… Somerville has it.
"If you do not know where you come from, then you don't know where you are, and if you don't know where you are, then you don't know where you're going." ― Terry Pratchett, I Shall Wear Midnight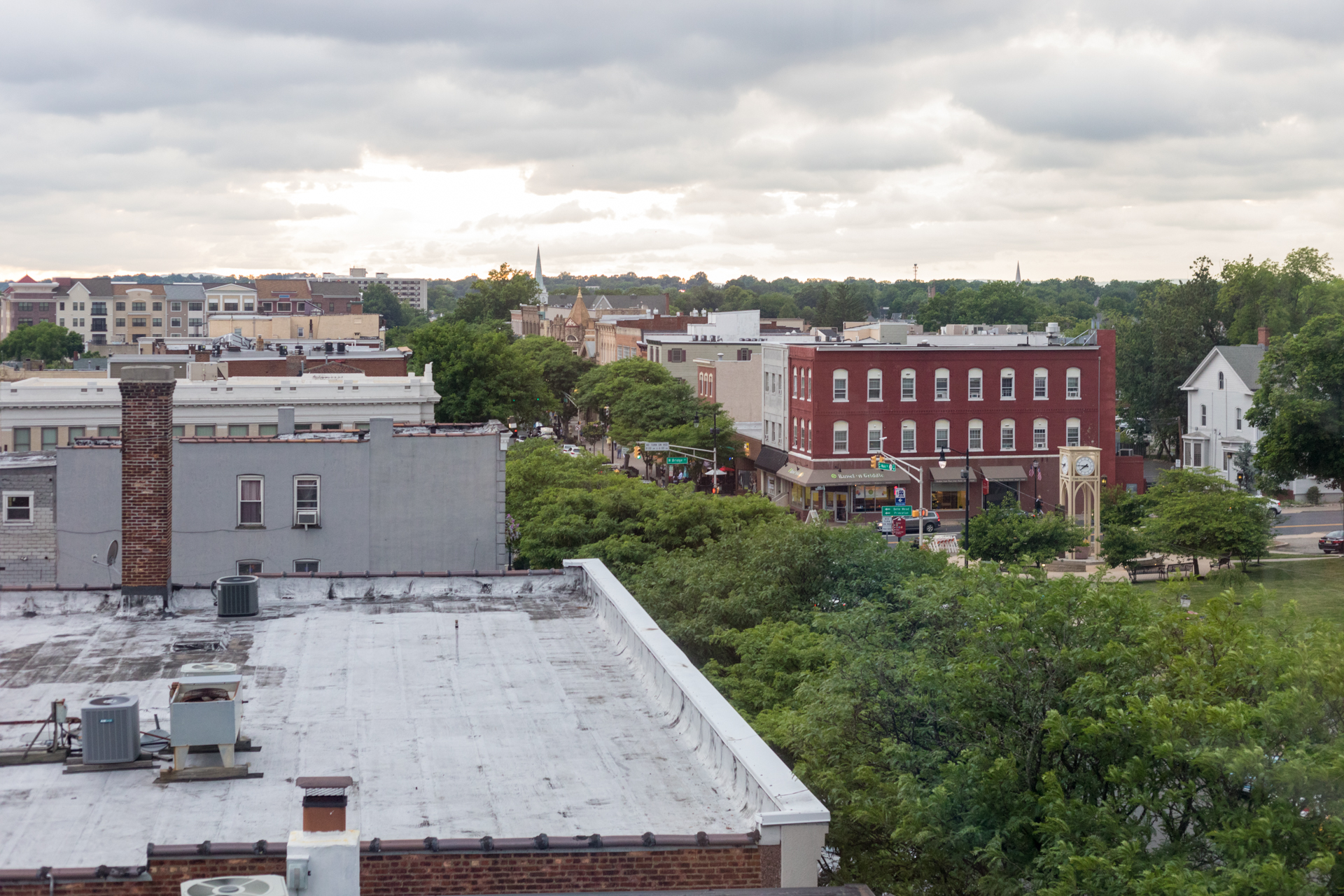 So where is Somerville going? The building boom has been going on for a decade and just by walking around town, shows no signs of slowing down. There are currently seven projects in some stage of development throughout town and no doubt more that haven't been publicly unveiled yet. More restaurants, more apartments, more retail, and for a change of pace, a few townhouses as well.
The Davenport. After a slight delay due to some drainage concerns this new building has been going up quickly, with three floors going up out of the proposed five. The new building will have 60 apartments and two floors of parking for its tenants and the sidewalk will once again be open for one and all.
TFE Properties, AKA the Kirby Avenue Redevelopment Site. 12 acres of lands and home to a former Baker & Taylor warehouse on the east end of town. The only indication that this is even going up are the number of tractor trailers carrying construction supplies making lefts off Main St. onto Haynes St. almost daily. There will be 12 buildings with 174 apartments that back up to the Raritan Valley Line. The infrastructure surrounding the site will be addressed as well since there aren't street lines let alone lights in that part of town.
Stationhouse Apartments. Going up next to The Cobalt will be two connected buildings with 117 apartments between them. They will also be including an underground parking deck and courtyard for residents. This is going to occupy the site that was once home to NJN Publishing and the Messenger-Gazette newspaper, and this and Soma will be closest to the train station.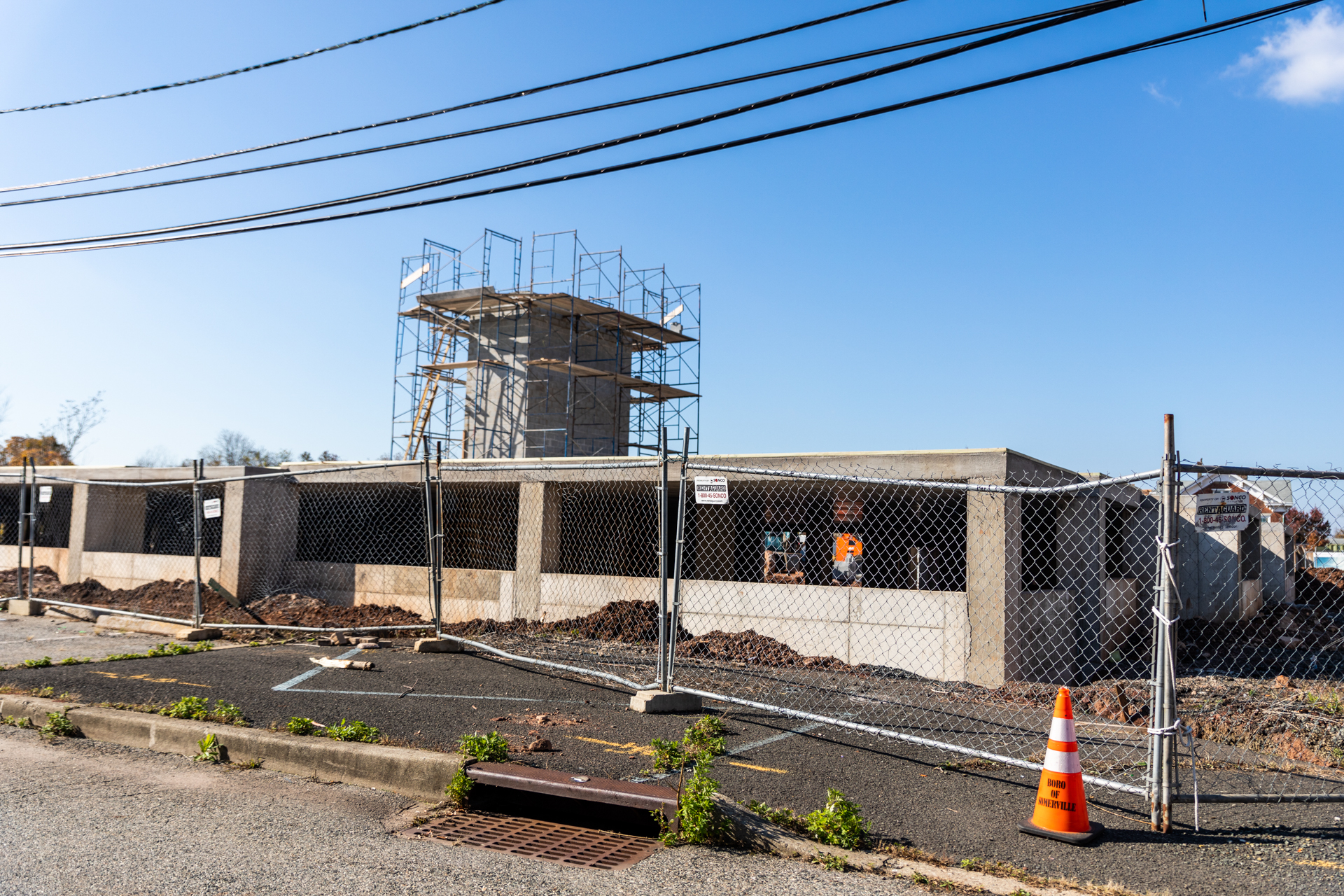 154 West Main St. (Next to Mannion's). The building of the former Asian grocery store and current spot of the art installation fondly referred to as 'Thug Life Penguin" will be demolished to make way for 45 apartments and retail space below. It is unclear if that space will also include the building housing Yokohama or only the former grocery store.
The Edge, Part 2. Originally delayed while awaiting full occupancy of The Edge Part 1, this project has been further delayed pending a lawsuit with the former dry cleaners across the street regarding a wastewater issue. The empty lot will one day be turned into 153 apartments, 29,721 square feet on retail space, 9,152 square feet of restaurant space, and a much needed 520 parking space deck (291 for tenants, 229 for public). Behind the building fronting Main Street will be another building with 11,686 square feet of retail, a fitness center on the second floor, and a 12,650 square foot rooftop pool. In a planning meeting it was suggested the bottom floor be an open market establishment. In addition, the building fronting Doughty will have a facade to match The Warehouse Apartments across the street.
94-98 W Main Street. Behind the building that was the former home of The Hungry Hound the premier barkery, er, canine bakery in the area, is a small masonry building. The owners are currently proposing knocking that down and building 6 apartments with 7 parking spots, making the walkway to public parking past The United Reform Church that much more scenic.
Corner of Bridge St. & Main St. It is being proposed that what is currently the home of Sunrise Luncheonette, Minuteman Press, ClearTone Hearing Aid Center, and the Somerville News & Tobacco Shop will be demolished in favor of a three-story steakhouse and indoor food hall. The description is that it would be likened to the popular Easton Public Market where various vendors can set up shop and sell food without the need for a full restaurant. The third floor would be rooftop dining with a retractable roof that would give a view of both the market and the courthouse.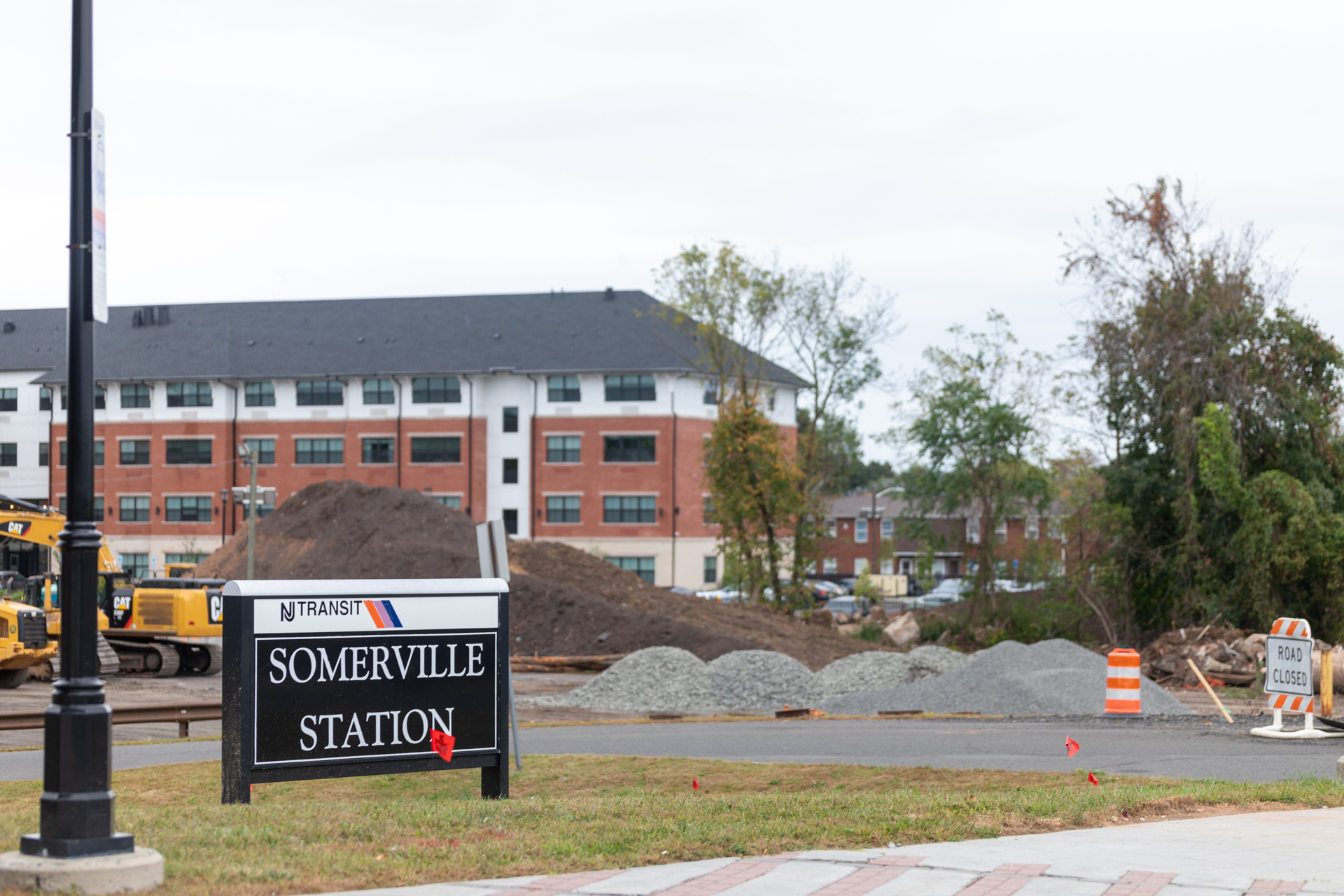 Somerset Station Transit Village. On the site of the former landfill will be the largest project of all, having broken ground last month and slated to be completed by 2023. The site would have 370 apartments, 156 townhouses, 2 parking garages for 415 vehicles, 4000 square feet of retail space, a 4000 square foot civic center, and a new road leading out to 206. In addition, the other portion of the land will tie into the Greenway recreation area, being referred to as the Central Park of Somerville. At a recent planning meeting the developer discussing parceling up land so that the townhouse owners will own the land beneath the structure, these will be the first townhouses built in Somerville out of all the projects finished or proposed thus far.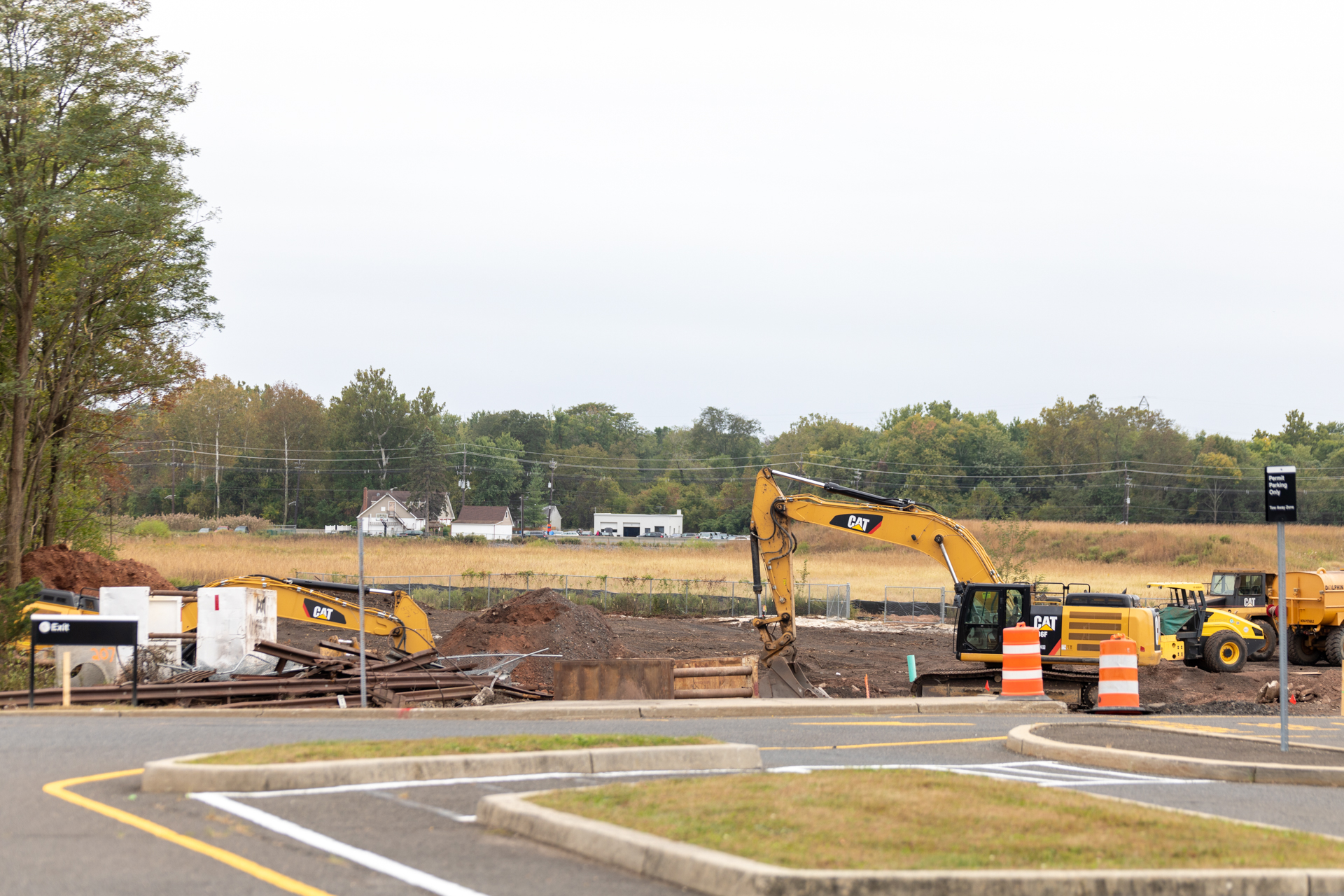 There is also a non-commercial project in the proposal stages that will be on the corner of Gaston Avenue and East Cliff. Somerville is currently taking proposals on the construction of an emergency services center at the site of the former Gaston Avenue Bakery. The site and the adjacent property is roughly 1.77 acres and will be the new home to the fire, police, and emergency services departments in town. In addition, there is the potential for a fourth floor to the building to house the county 911 services center. This will eliminate the need for three fire stations, a rescue squad building, and the police department on South Bridge St, freeing up that land for commercial, and more importantly taxable properties. Regardless of what exactly goes there, the real beneficiary will be Vinnie's II Pizzaria across the street ).
When all is said and done there will be roughly 1,250 new apartments as a results of the construction boom which could easily increase the town's population by almost 15%. It's easiest to compare this growth to what already existed in town before it started: in the existing apartment complexes of Dorchester House, South Bridge Gardens, Lauren Garden, and Brookside Gardens there were 885 apartments, meaning the number of apartments in town will more than double by 2023.
Even so, an increase in population brings more money to local businesses and restaurants, more attendees to events, and a stronger justification for the one seat ride to NYC on the Raritan Valley Line. There will of course be more traffic, more waste, and more strain on public utilities. Somerville currently uses a PiLoT (Payment in Lieu or Taxes) Program to drive growth to town, with owners making a lump sum payment to the town instead of paying property taxes, all of which goes directly into the town's budget (which excludes country and school obligations). In 2018 the town took in $395,000 from The Edge and $121,000 from The Cobalt, and others have since come on in 2019 but have not yet been reported. It's hard to say for sure what the long-term ramifications are for this program as school taxes continue to climb every year.
Time will tell, but in the moment, enjoy everything Somerville has to offer.
Somerville New Jersey Real Estate on Main Street 

Somerville NJ Real Estate Boom



Article by Michael Mizov @mikemizov
Photos and Video by Erik Renninger @erikrenninger
Interested in becoming a Content Provider Sign up Here
Somerville Cover

Facebook | Instagram | YouTube 
Supporting the local talented, artistic, entrepreneurial, and enthusiastic community, in and Around
Somerville New Jersey
Reference Terms:
Somerville Apartments   
City of Somerville NJ Housing
Realtors in Somerville NJ
Purchase Homes in Somerville NJ
Somerville NJ Real Estate