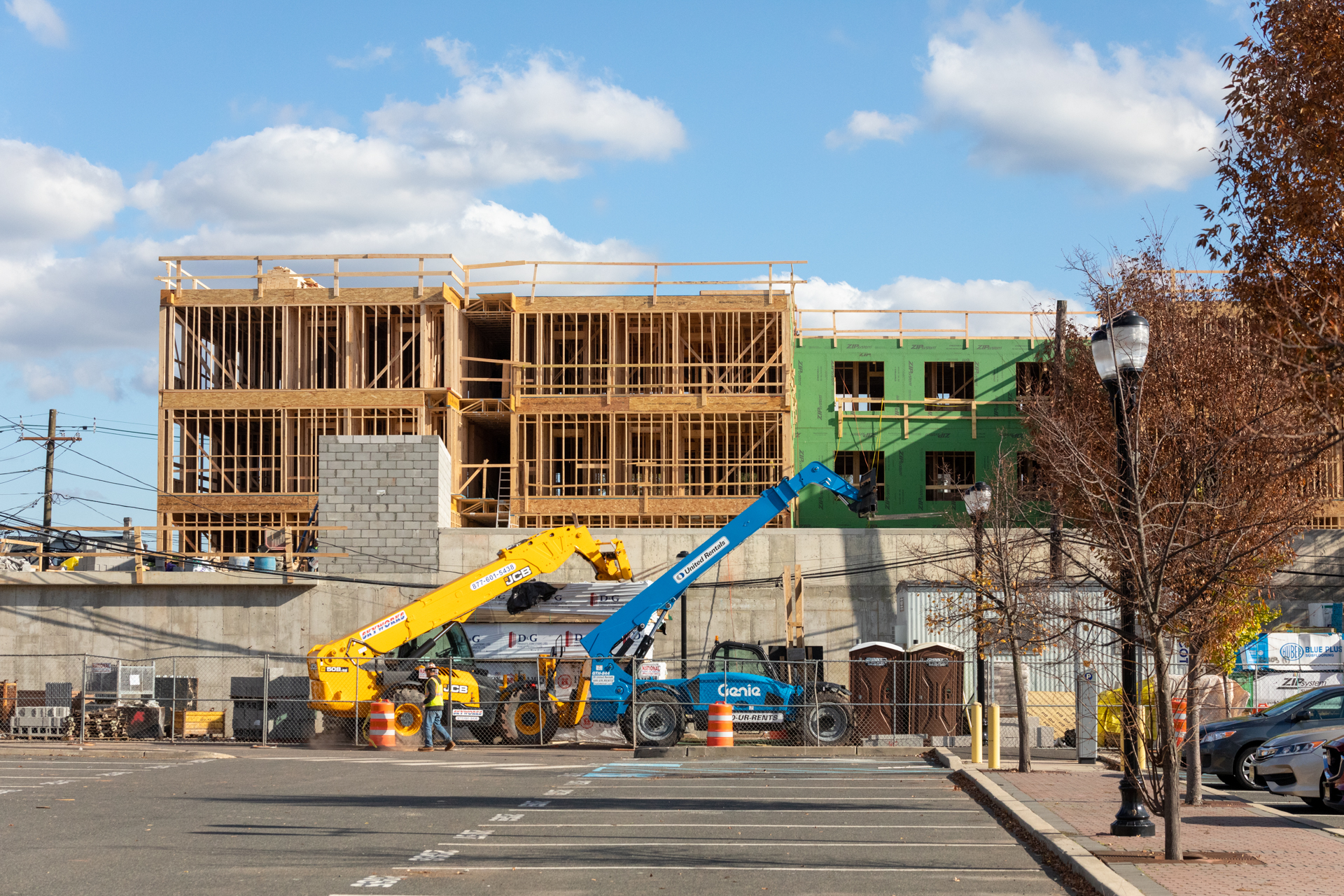 Article by Michael Mizov @mikemizov
Photos and Video by Erik Renninger @erikrenninger

If you were to tell someone in 2008 that Somerville would be the hottest location in Somerset County, they'd think you were nuts, but in the past decade the town has entered a golden period, or better yet, a foodie nirvana. People are out walking, eating, shopping, and attending the dozens of events through the year. So much has changed, so many new buildings, the idea of more and more apartments on top of what has already come is a bit much to wrap one's head around. Will Somerville maintain its identity? Can the town accommodate an influx of people? Is anyone going to be able to find parking? The answers to that are yes, yes, and hopefully.
Growing up nearby, Somerville was known for exactly two things: old houses and McDonald's. Its forgotten downtown was circumvented by the highways that surround it and Main Street was shuttered, its lifeblood sucked dry by the gargantuan Bridgewater Commons that opened in 1988. The only store I ever went to growing up was Comic Fortress if I could beg my parents for a ride.
Even so, the recent announcement of a proposed steakhouse and food hall on the corner of Bridge and Main Street has garnered a lot of attention, with cries of "more apartments?" permeating the comments section everywhere I saw it posted. With the sounds of construction echoing through downtown for the past decade the inevitable question always pops up: what exactly is going on around here?
This boom started back in 2009 with the destruction of the Soviet-bloc inspired shopping center that dominated Main Street. Downtown Somerville's erosion began with the construction of the Bridgewater Commons Mall as Americans left downtowns and flocked to malls. Over the years, stores left the structure and replacements were few and far between, the draw of downtown mostly a quick bite to eat when on jury duty. Time marches on and trends change, and as people became less invested in malls, they became more interested in downtowns, citing walk-ability, fresh air, and the mom & pop shop ideal.
In the summer of 2010 the first major downtown project was approved, The Edge at Main, a new apartment building in the middle of downtown, with space for retail and restaurants below 108 apartments and a new Shoprite, to replace the defunct Pathmark. By 2014 construction was complete, with a Starbucks at one end, Wolfgang's Steakhouse at the other, and Shoprite bustling at all hours. Further east on Main Street, a temporary closure of Division Street making it pedestrian only for a time lead to a public consultation that closed it to cars for good, and causing store occupancy to go from 50% to fully leased in a matter of months, with places such as Division Café, Blue Sheep Bake Shop, Retro Classics, Beneath it All, and eventually Cheech's Own opening.
Veteran's Memorial Drive was transformed, with abandoned commercial properties making way for The Cobalt Apartments housing 117 units. A sliver of property on Doughty was transformed into 18 apartments called Six North . The old site of Somerville Aluminum across from the courthouse was razed to make way for the 14 apartment Somerville Commons which is now home to Salted Lime and Turf, Surf, & Earth ). The last project to be completed was the 69-unit Soma, on South Bridge Street, a short walk from the train station.
As buildings were going up, Somerville was becoming a destination, a veritable foodie paradise, and as a result downtown was growing and thriving. Existing buildings got face-lifts, new restaurants such as Kyma , Mike's Courtside Kitchen (formerly Hansel & Griddle), and Seoulville opened. Martino's closed, rebranded, and reopened as De Martino. There are now more things to do up and down the street, with antique stores such as Gallery on Main and Living in the Past joining Elysium Antiques. Pinot's Palette and Ultimate Xscape brought in some activities that you could easily walk to after a dinner out. The unique rotating brewery/restaurant hybrid Project P.U.B. opened by the owners of Tapastre made Somerville a beer destination, with Village Brewing Company cementing that status this year, and now Somerville even has dueling Oktoberfests where everyone wins with two consecutive weekends of craft beer and Bavarian pretzels.
That brings us to today. These completed projects have added 326 apartments to town and by their own admission they're all fully occupied (I checked; I didn't find any availability). Somerville has become a very hot destination, with beautification projects supported by Arts on Division such as the Raymond Brown Mural at Redelico's Paint and the Jerome Gonzalez Tribute Memorial that went up in September. People are out not just at Friday Night Cruisers but most nights of the week. Verve was voted the best bar in NJ and to top it all off, even the New York Times chimed in, calling Somerville "A Walkable Suburban Alternative" .