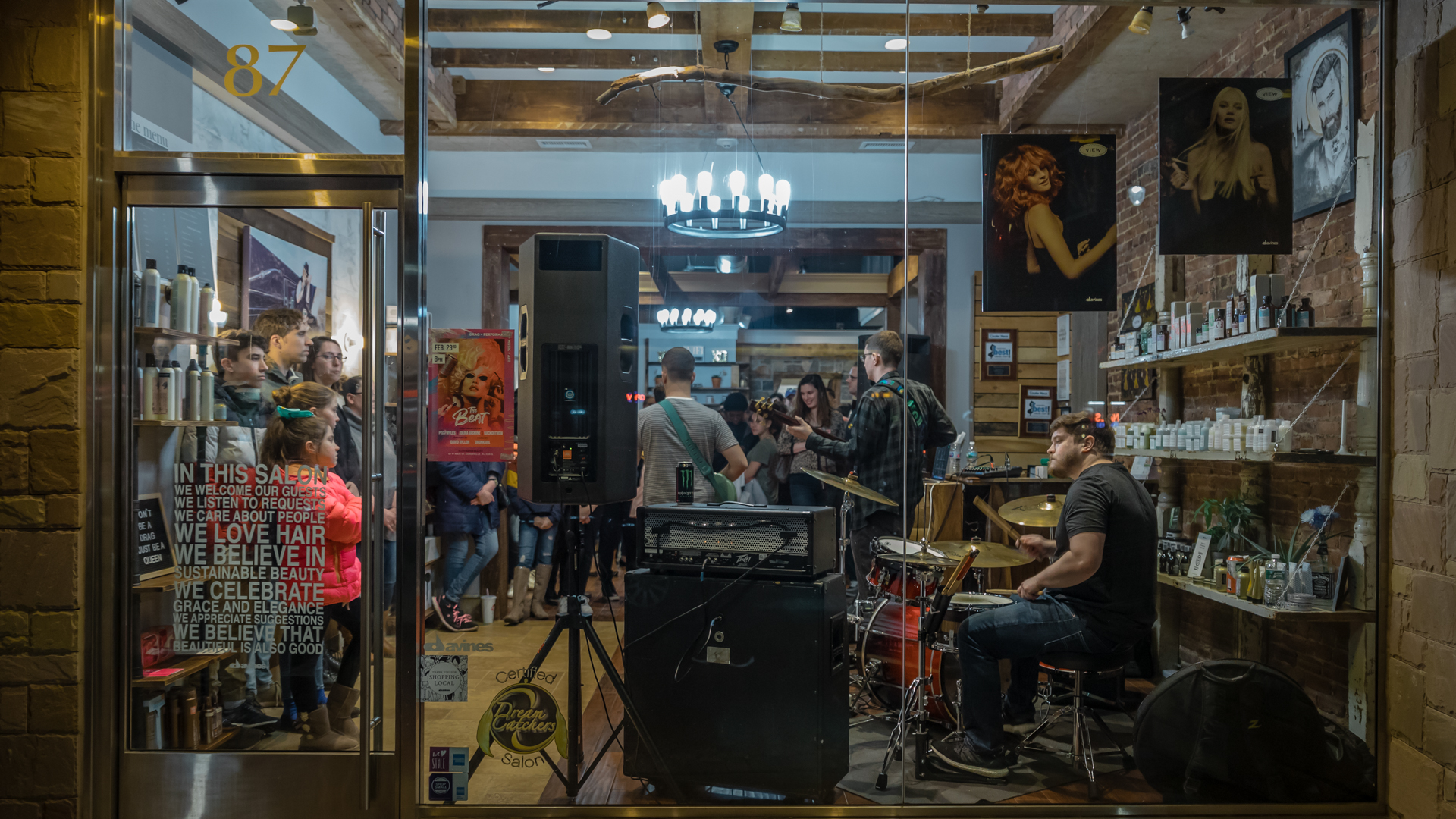 How A Somerville Beauty Salons Grand Opening Is Inspiring Change In Main Street Communities Across New Jersey
By- Tom Kubrak
As of February 23rd Illustrated Beauty(IB) has officially celebrated their moving from 120 west main street to 87 W Main st. A move that might confuse some people who don't understand why. This salon, that is by no means a "typical salon," specializes in everything and offers everything from haircuts, dreamcatchers i-tip and tape-in hair extensions, airbrush spray tanning, makeup, waxing, lashes, education, and on site bridal services. So for the ones who need some proof of what they can do well the team of 8 at Illustrated Beauty just doesn't have time for all the questions, because their too busy working on the ones that didn't need any proof...
...They just believed.
It was February 23rd, 2019 and the chill breeze came in a rush over the Somerville streets. The chilly breeze wasn't the only rush that was happening that night. There was a rush of people coming into the doors of a business that was just having their official grand opening for their newly moved shop. Their shop that has been in business for five years.
On this night in February, this business was not trying to kick it off in any normal way. They were going to kick it off in a way that only they knew how to do. With their love of music, they brought in a band to start raising the roof a little higher. With their love of keeping it fun and interesting, they rolled out a red carpet and brought in Drag Queens. With their love of community and the people in it, they brought in the Mayor of Somerville to kick off the well planned out evening.
'We've found our identity. After the mall came in and changed it...so go to Bound Brook, go to Manville, go to Raritan and then bring them back here.' The Mayor was heard saying as he stood at the front of the shop at the beginning of the rolled out red carpet.
The mood was set and a message was sent. Somerville is continuing to grow and innovate and Illustrated Beauty was a part of it. Somerville was coming into its own and bring the surrounding communities together. The opening of this multi-dimensional beauty salon was just another reminder of the exciting things that were happening in the small but mighty town in Somerset County.
With the ideas, effort and collaboration by individuals that are unknown to most and well known by few, it's clear that this wasn't going to be the last opening speech for a business.